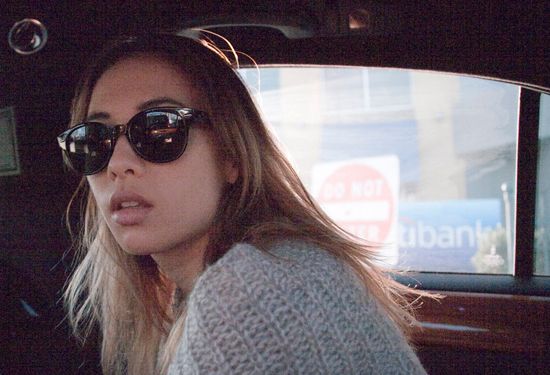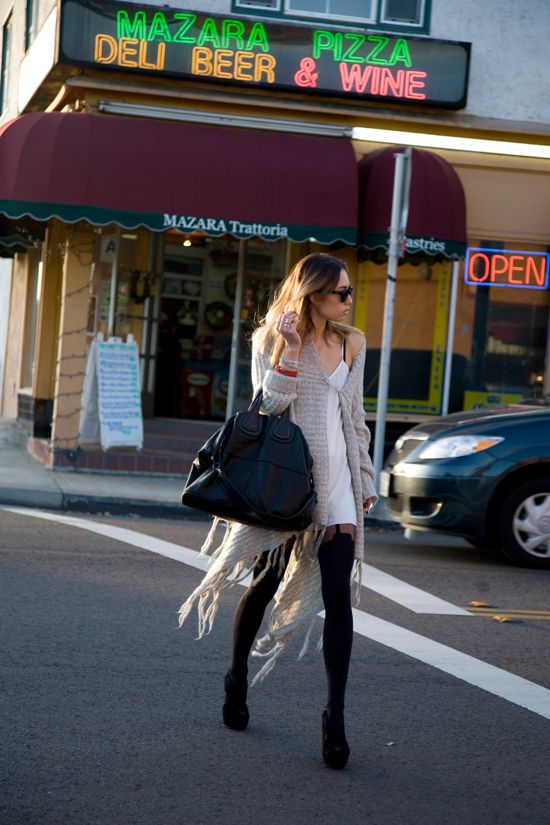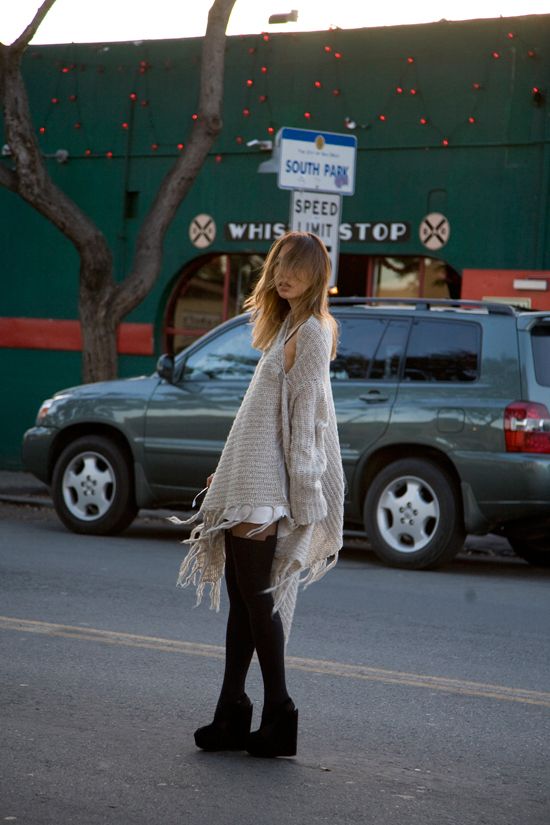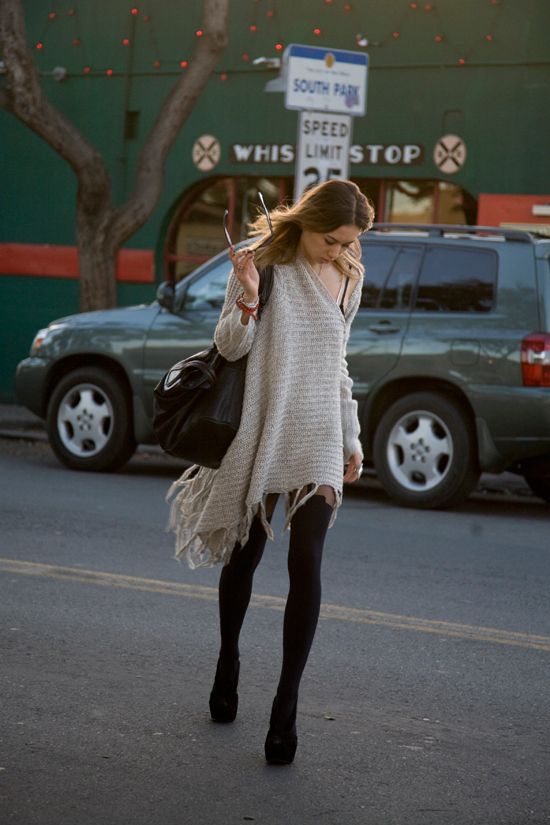 (Need Supply sweater, vintage slipdress, Henry Holland for Pretty Polly tights, Dolce & Gabbana wedges, Givenchy bag, Ray Ban sunglasses)

Nothing like a boy repellent shaggy sweater and cumbersome bag to confuse people into thinking you're dressed appropriately. I've somehow only not gotten around to posting these tights - my friend Anna in New Zealand was sweet enough as to find me a pair after I died all over them during the Sera Lilly show (thank you Anna!). People are way too nice to me in a way that makes me feel kind of horribly bad. You can see them in action on the runway beautifully paired with a liquidy printed jacket here.

I ended up having a pretty depressing Christmas since I was stuck in San Diego for a few stupid stupid reasons but I guess I gave it a subconscious nod with my festive nail polish and beaded bracelet combination. Pretty much the extent of my spirit but I'll try harder next time. Can't wait for the new year, does everyone have their outfit picked out?