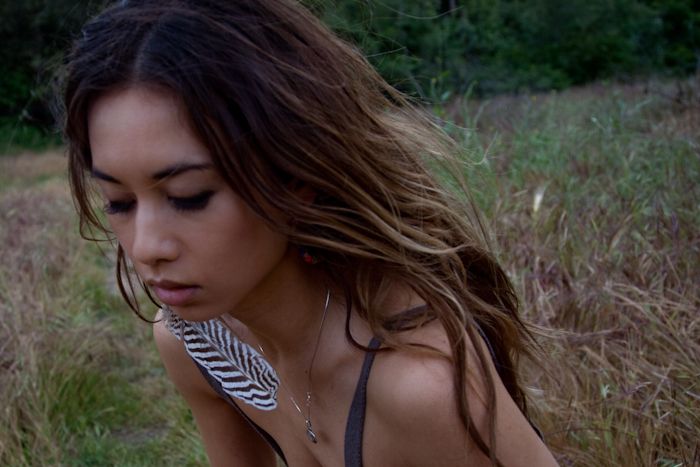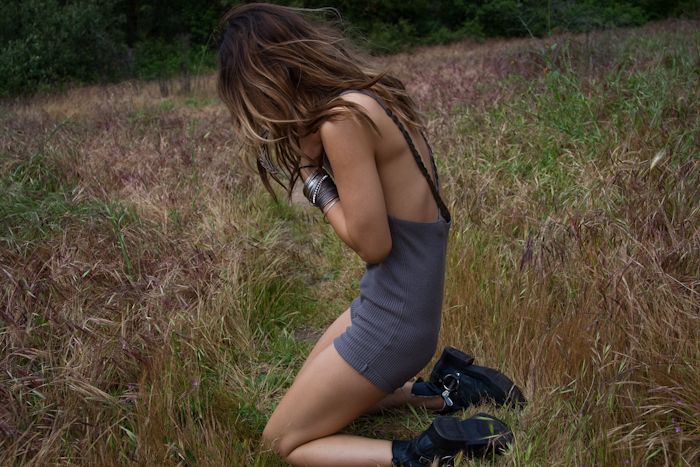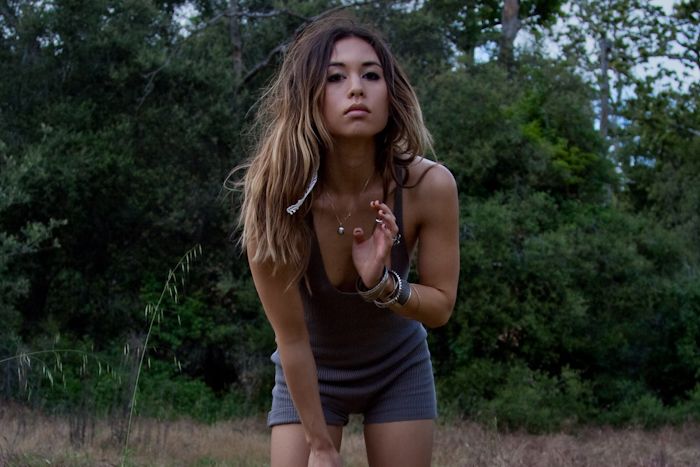 ph. by me
(gifted Erin Wasson x RVCA "Here Comes the Flash" knit romper and Forever 21 feather earrings, Jeffrey Campbell for Free People boots)

This thing could not be more appropriately named...nice one Erin. I think I could live on a wardrobe of awkward knits without getting bored. The shorts and dresses that Stolen Girlfriends Club showed in September would be invited too.

I had a damn exciting shoot last Monday in LA with Forever 21..jumping/hopping/bending backwards wearing 5 inch heels in a studio and fake hair included. Most of the extensions came out with some vigorous brushing that same night but I decided to screw around and take some photos the next day before they were all history. The glue, however, didn't budge until Colin suggested getting some peanut butter in there to coax it out..was not pretty..but it worked. And I even got to use the good peanut butter.