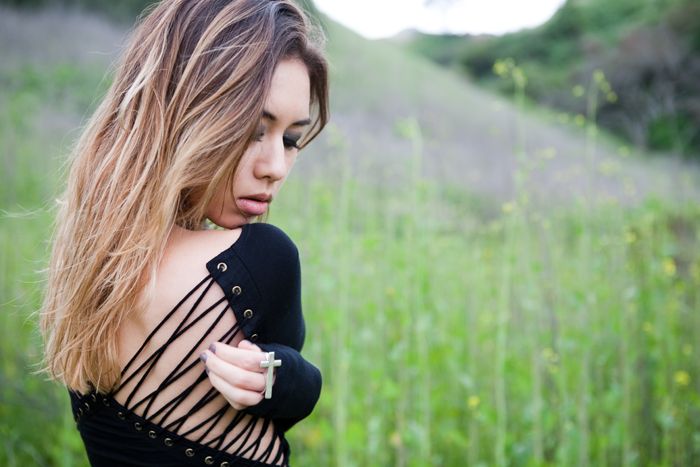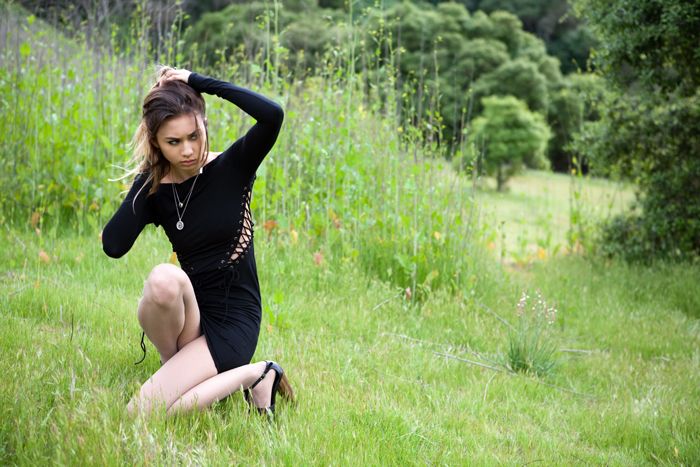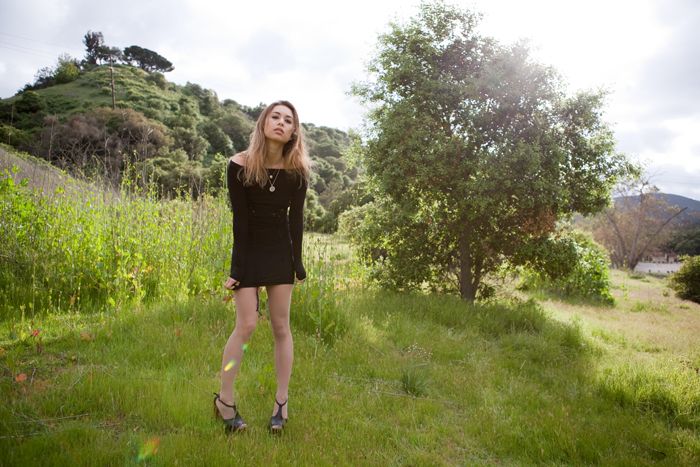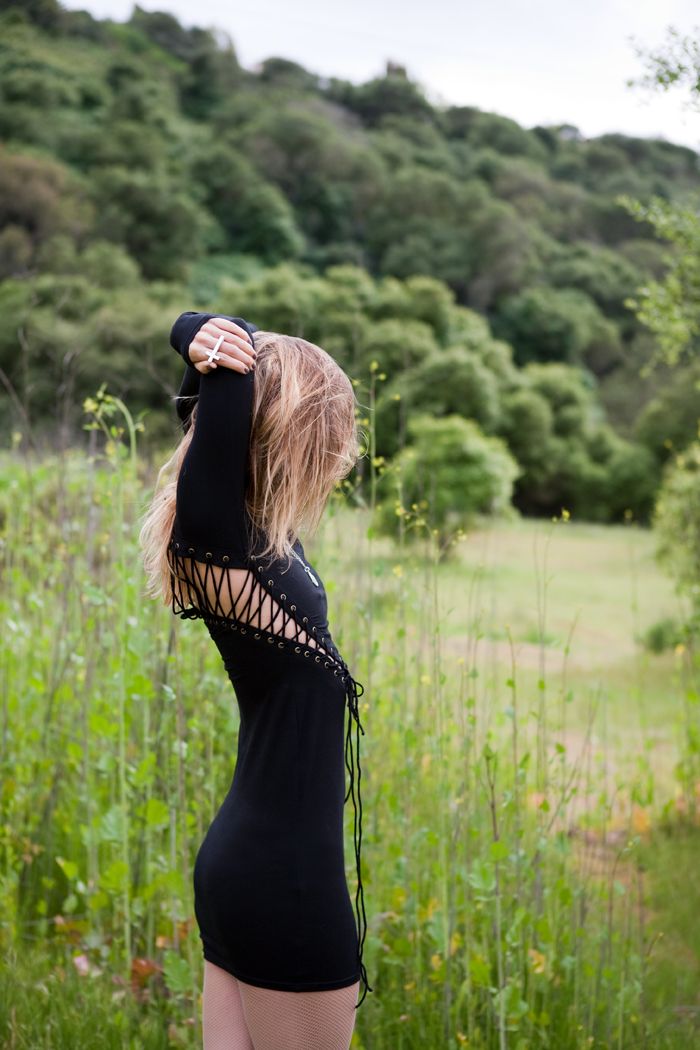 ph. by Colin

(gifted Stylestalker dress, Forever21 and Pamela Love rings, d luxe and vintage necklaces, random nude fishnets, Jessica Simpson platforms)

I've been dressing more for warmth and comfort for nights out (the usual trashy crap with functional jacket and tights...not really that different I guess)..so it's more fun to save the naked dresses for trips to whatever field is closest to the freeway. I mean adding outerwear would defeat the purpose here right? I had no idea this dress would cut across the body so crazily when I held it up for the first time in my living room (actually I had no idea what to make of it in general) so that was a err fun surprise when I pulled it on in the car. Somewhere along the way I stopped trying clothes on properly..that's probably not for the best but sometimes planning ruins everything. A lot of my favorite outfits have been the result of putting together whatever's in my backseat. Is that just me?

I've gotten a lot of emails about these shoes..I think they've been re-released? I'm not sure but that's what someone said. Right now Kumo is nestled up against them. They're very popular apparently. For the record, they're really comfortable and run true to size.