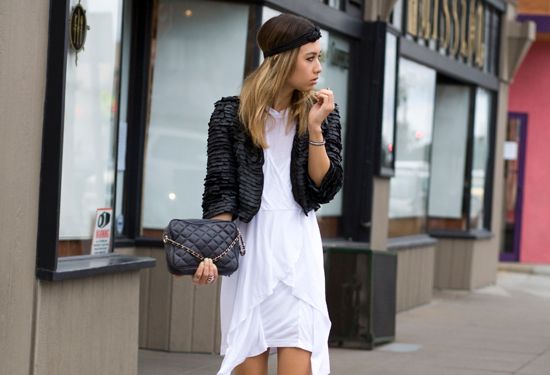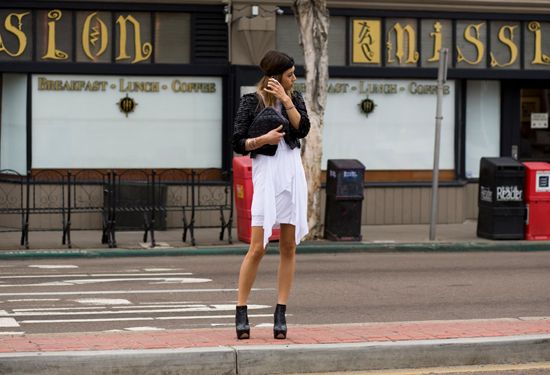 (Topshop leather square jacket and boots, BCBG dress, UO satin headband, Target ankle socks, vintage Chanel bag)

There's nothing easier than slipping into a tshirt dress and my dresser drawers are stacked high with them, mostly varying in sheerness and length..so when I saw this one open the BCBG show I kind of fell in lovet. The draped crossover panels are such a cool take on the now ubiquitous sheer pocket tee. Here it is dressed down with leather. I tried to approximate Chanel's Jade nail polish with OPI's Gargantuan Green Grape. Pretty close match and a fun way to throw things off.

This weekend it actually got cold here and I loved it. Going up to West Hollywood tomorrow to shoot the RVCA lookbook again. Should be fun.