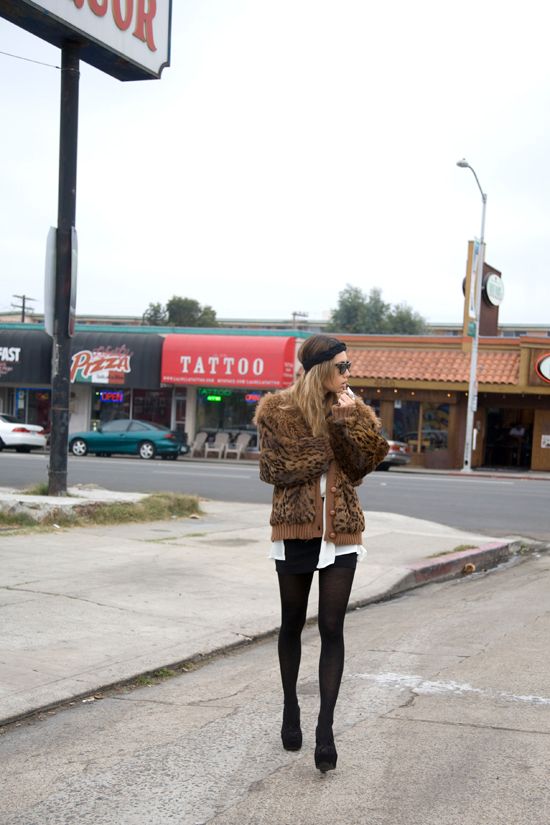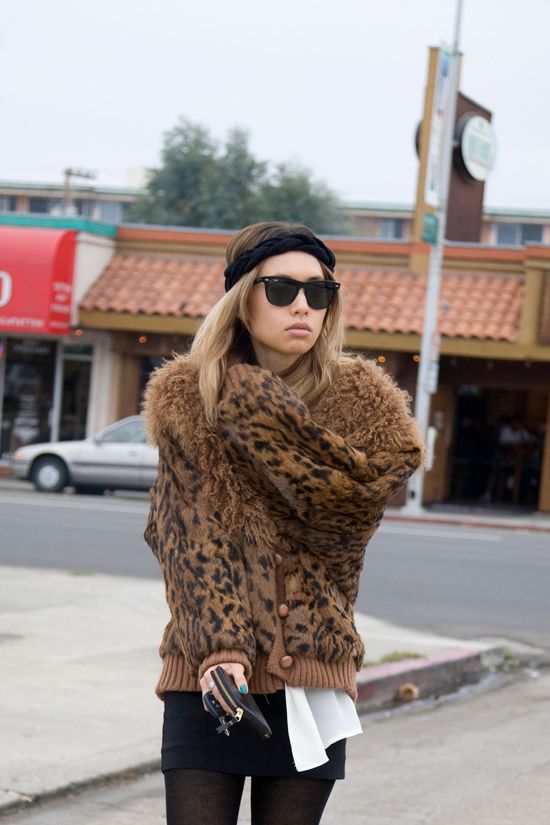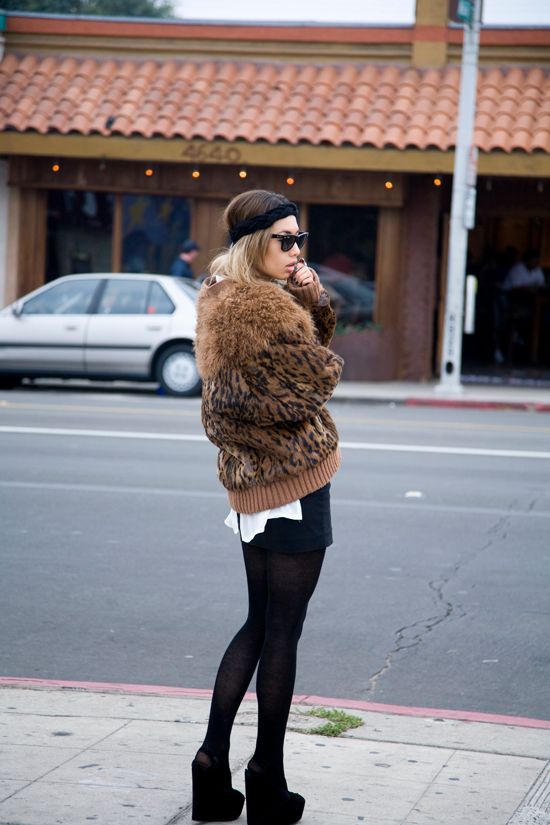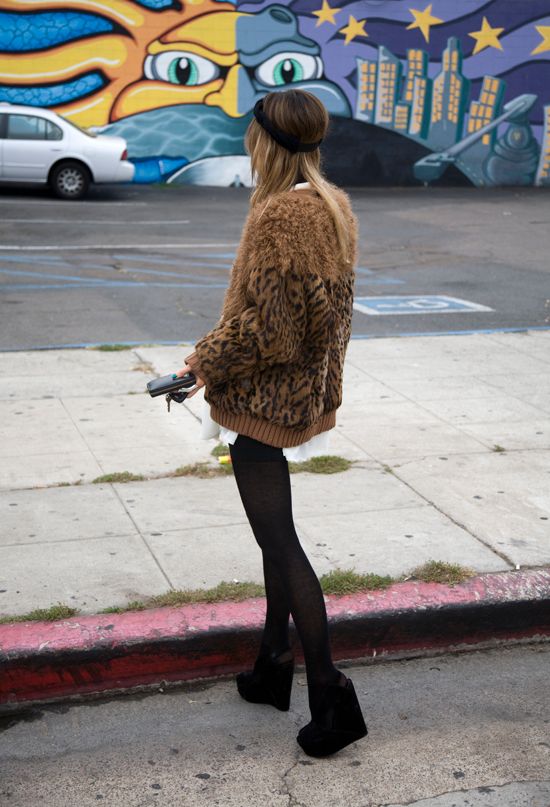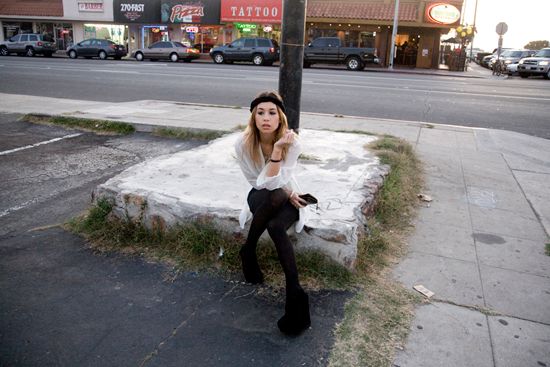 (vintage cardigan and sheer shirt, secondhand skirt, no3danyc velvet and metal belt, Forever 21 knit headband and tights, Dolce & Gabbana wedges, Commes des Garcons wallet, Bleachblack nail polish in Dickweed)

Well yeah, I need to find something new to put on my head. I'm working on it. And I'm pretty sure that these are going to be my favorite shoes for the next ten years. But none of that matters because I am wearing the craziest cardigan I have ever known to exist, let alone actually own. Grandpa buttons, curly shoulders, and leopard print have obviously been longing to be together since the inception of..cardigans. I go back and forth between favoring thinking that it belonged to the coolest old dude/pimp in the 70s and..the 70s version of myself. Who was in all likelihood way cooler than I could ever be so let's just go with the former. Though she would maybe maybe be proud of all of these vintage-only outfits I keep putting on by accident. Carrying around just a wallet is the final step in the slow and steady minisculization (know it's not a word) of my bags.

So essentially I am now too lazy to both shop at normal stores and carry anything weighing more than 12 ounces. Perfect. But FRIDAY yay. Going to have a mini hotel room party and see Gossip play at the W San Diego tonight.