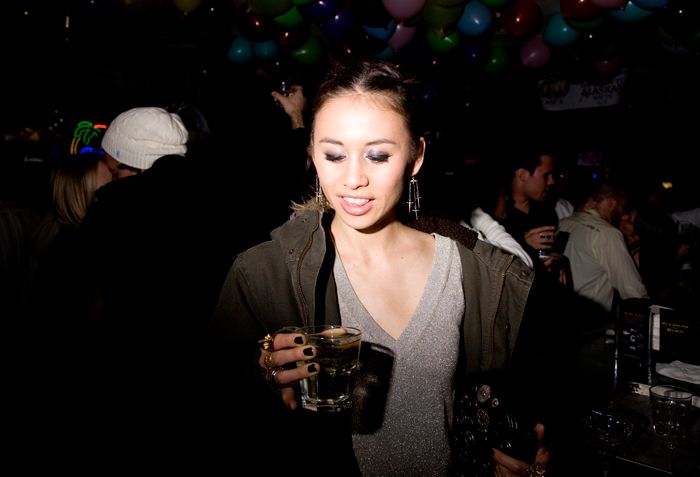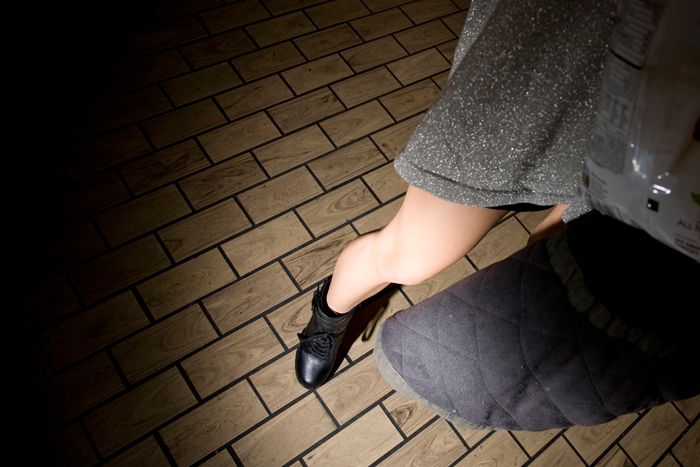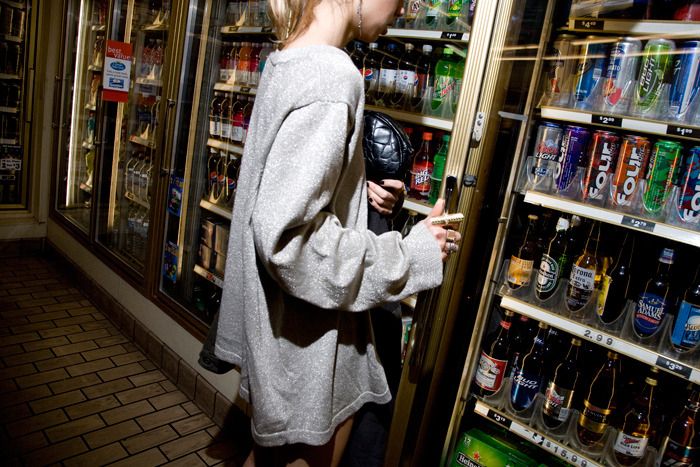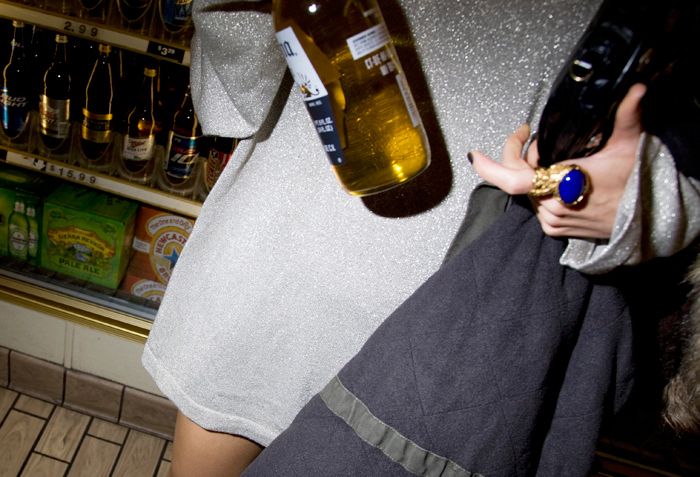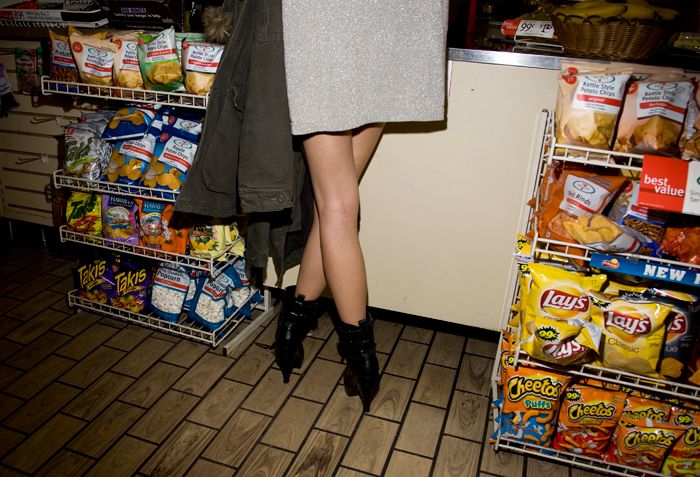 (Elizabeth and James earrings, vintage sweater and clutch, American Apparel satin shorts, Jeffrey Campbell x LF Poland boots, bf's H&M jacket, YSL ring)

Happy 2010! I was going to get all sequined up but then lost the motivation and ended up dressing more for comfort than anything else. Which included swiping Colin's jacket for the night. I've been looking for a slightly more fitted version of it for myself forever now to no avail.

Thank you to Planet Blue for sending me this Soixante Neuf hammered knuckle ring - it got a redesign courtesy of one of their buyers and I love the result. Better shots of it on the way.