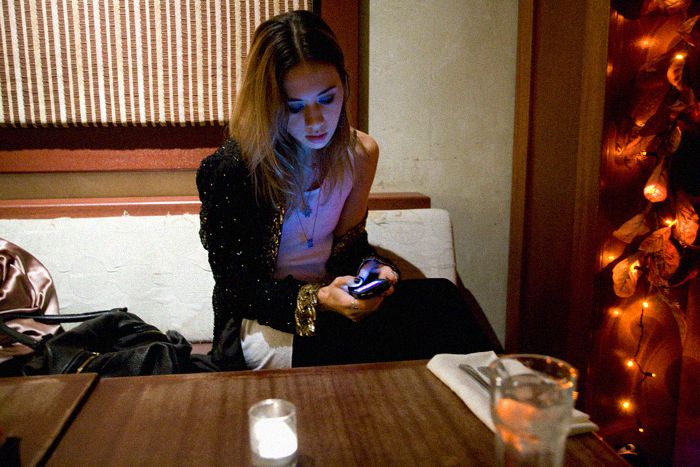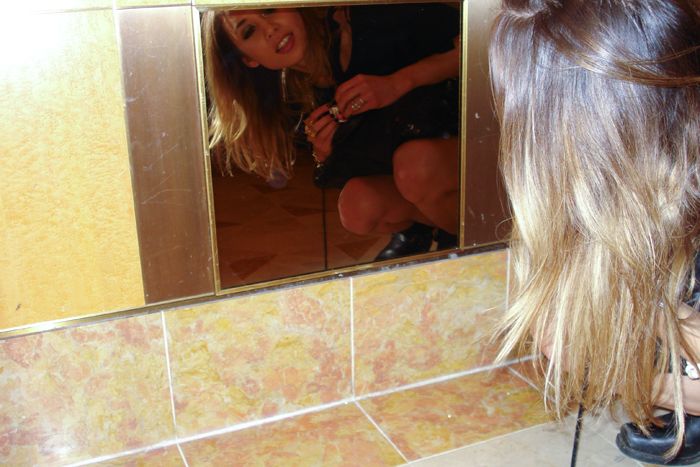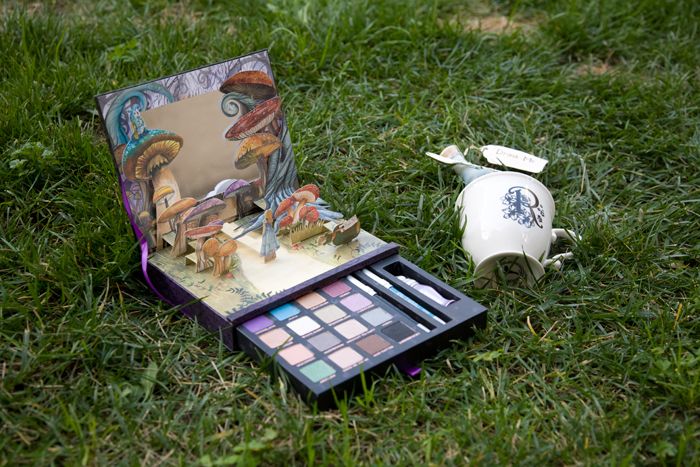 1. someone's abandoned Starbucks cup I came across when leaving a studio in LA last week
2. finally found the vintage leopard coat of my dreams (sorry, the front shot is an exclusive for Nylon Japan! will wear again soon)
3. Kelsey Brooke's show in La Jolla I went to with my friend Brian from RVCA
4. my neighbor's painstaking efforts
5. waiting for dinner...yellowtail salad
6. unplanned beach stop with all the wrong accessories
7. 30 seconds in an elevator
8. Alice in Wonderland themed Book of Shadows complete with personalized mug and travel size absinthe, a gift from Urban Decay (thank you Kat! and watch out for Colin's pretty face..and more..on their Pocket Rocket lip gloss this spring)

And to answer a few questions...

Which Chanel beauty products are you using? I love Teint Innocence, a light sheer coverage liquid. I also have the Double Perfection Compact but don't use it as much.

Where can I get the Dolce & Gabbana wedges? Mine came from luisaviaroma.com..they're sold out there now and I don't know where else they're available, sorry!

Do you go for cheapy own-brand batteries or energizer? Juice with bits, or without? Energizer re-chargeables and Trader Joe's fresh squeezed (so with bits).

Have u ever worn sweats, jeans, or flat shoes your whole life? Even at home?? Of course! From some of the comments that I get..I'm way more normal than you think I am. I wear jeans a lot but sometimes feel like it's hard to wear them in a different way every time.
Do you ever give back? Yes. I don't talk about every last thing I do on this blog. Donate to help Haiti here.

U should start smiling in the next coming post. Your look so gorgeous so why not bring out the natural beauty? Ha...thank you..I'll try but I feel cheesy fake smiling for photos.

I was just wondering where your roots are from? Because you have that asian look. I'm half Japanese and half white (Dutch and Scottish if you go way back). My mother was born and raised in Tokyo and I lived there for a few years when I was little.

I'm just wondering - did your friend fit in the ice machine? We forgot to check! So lame.

What kind of nail polish is that? OPI's Black Onyx.
Thank you as always for your words :)