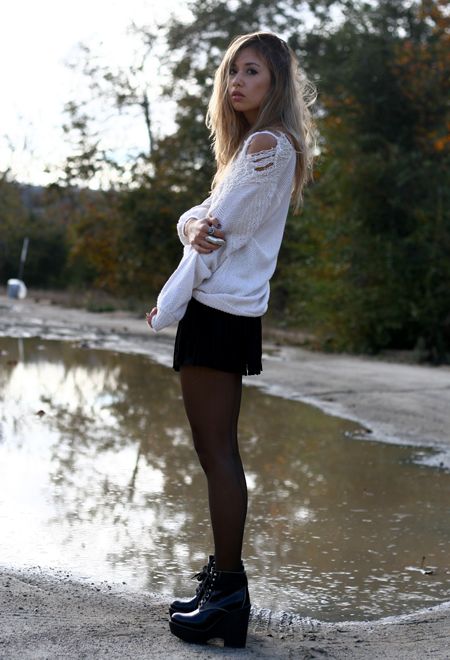 (vintage sweater and suede fringe skirt, Chloe boots)

I picked this sweater up a while ago but haven't worn it because I felt it needed something more. I put it on today and the multitextured semi-open knit sort of beckoned me to go at with a razor blade. Since the closest I've ever come to Rodarte is caressing a netted dress at Nordstrom while having a mini heart attack and I'm impatient for Topshop to release their rendition next spring, this will be my pauper's version of the Mulleavy sisters' holey splendor.

Are my fellow Californians stoked on the RAIN? It was too good to be able to fall asleep to the sound of it last night. I'm headed down to my boyfriend's parent's place for Thanksgiving tomorrow..4 years in, this isn't really a big deal, but just in case I don't have time to post tomorrow, I hope those celebrating have a good one!