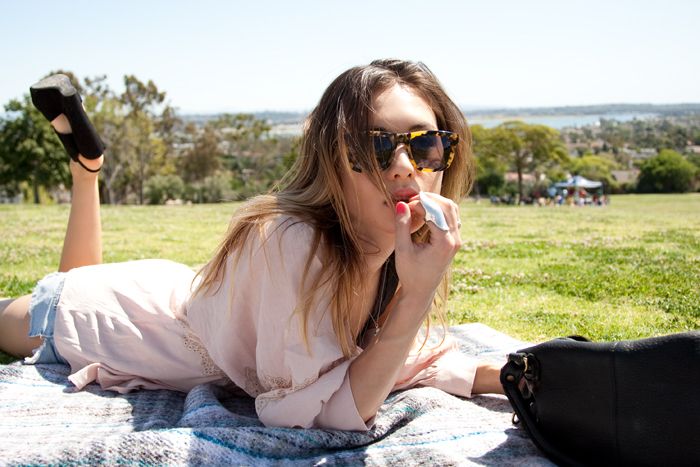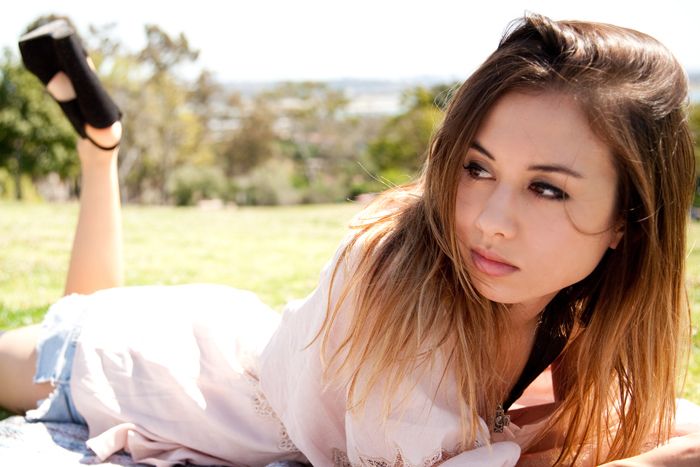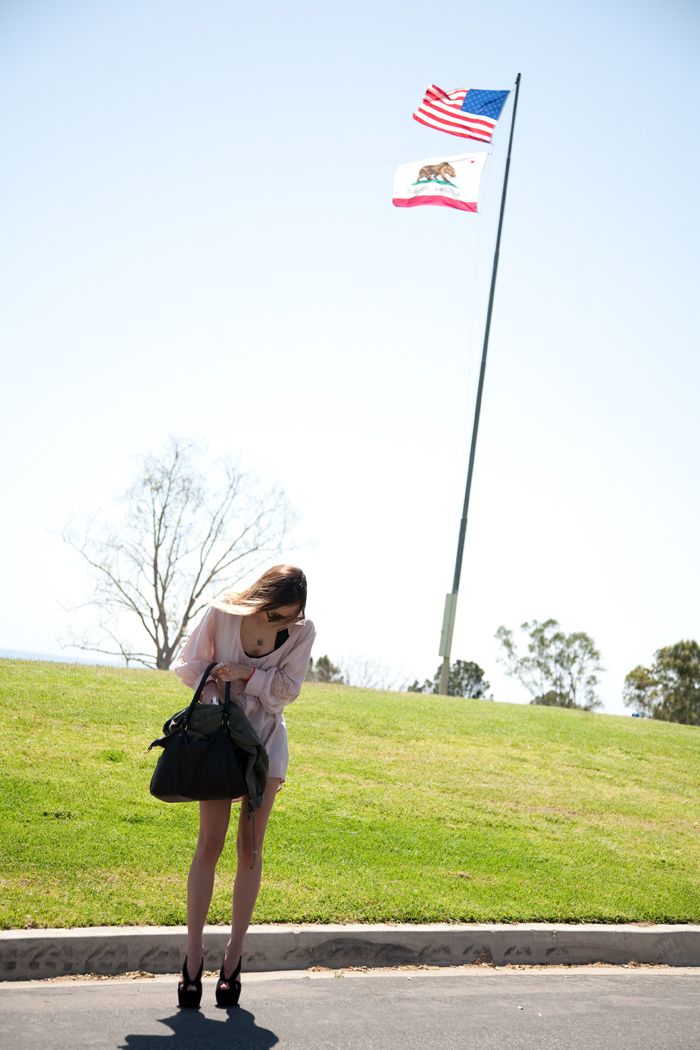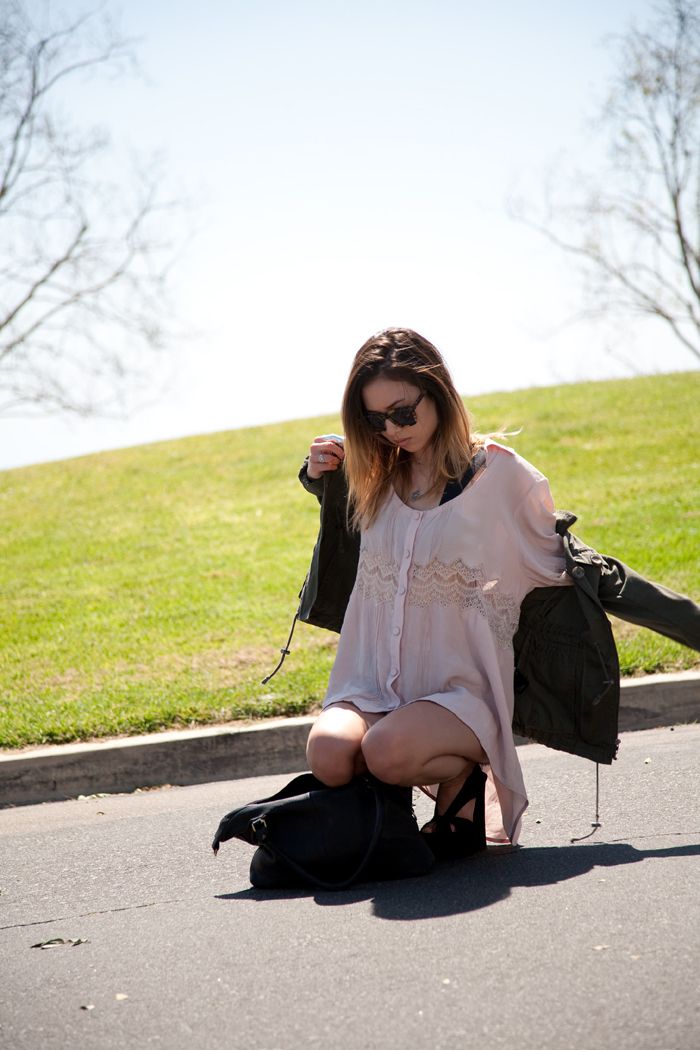 ph. by Colin

(gifted Shakuhachi lace shirtdress, Alexander Wang bra, Levi's shorts, Deadly Ponies bag, Dolce & Gabbana wedges, Karen Walker sunglasses, H&M jacket)

It's been hot for the past couple days...triblend romper hot. Kind of disgusting, but fun for acai bowls in the grass. Felt pretty prepared with a blanket and all but turns out full-on pavilions are de rigeur these days. Where are people even buying these things? I never see them for sale in stores. Cause you know I want one. I may or may not settle for a tent with lots of zippers.

Shakuhachi gave me a reason to love pink. Australian designers just keep on coming out with those pieces that are as wearable as they are different.