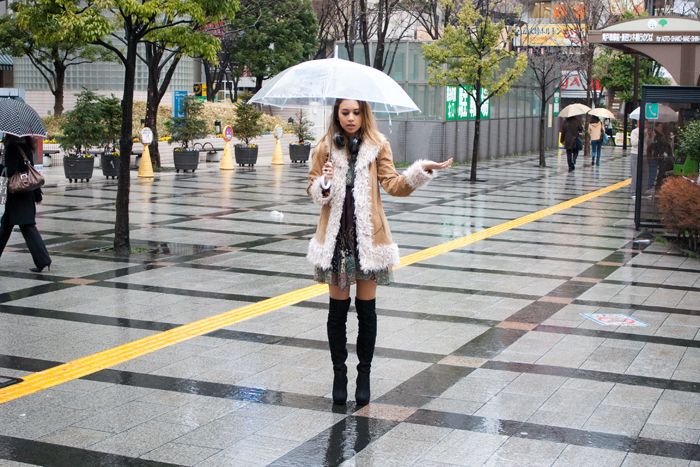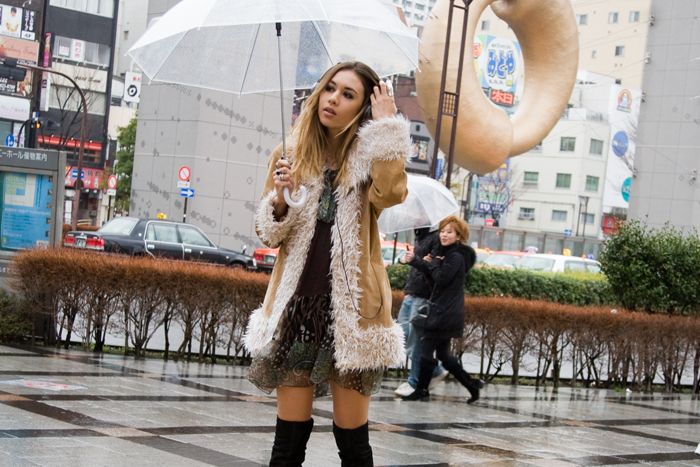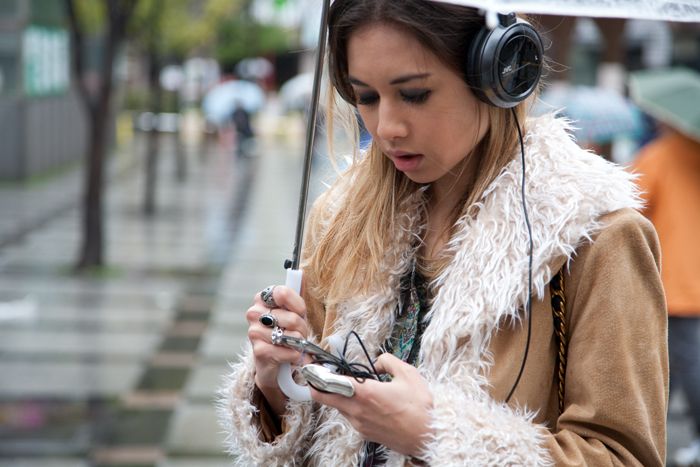 (thrifted coat, Lux sheer dress, Topshop boots, vintage Chanel backpack)

I've been looking for the perfect pair of over the knee boots forever..there are way too many factors that can just ruin them entirely. These looked promising online but I stayed suspicious until I tried them on in store in New York. I had them taken in while I was home and I think I finally have what I wanted. Turns out they take up surprisingly little suitcase room too.

These were taken outside the station closest to my grandparent's place..I've been going here since I was a kid so I remember before there was a gigantic suspended..croissant circle guarding the north entrance. Still haven't figured out it's significance though.