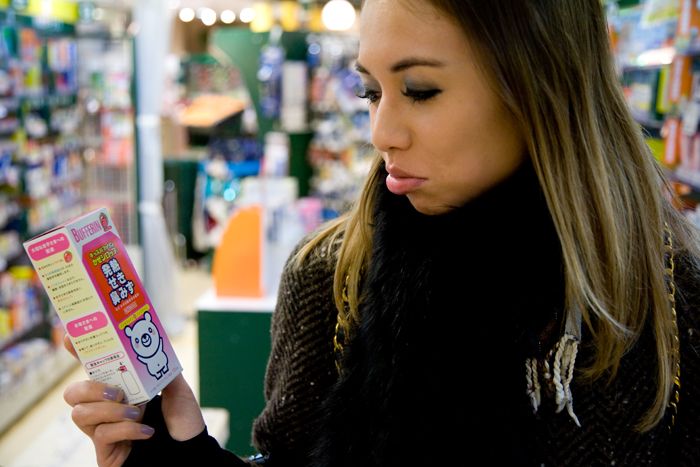 The second day in Tokyo I got really sick..I guess it was some kind of flu that I got in the airplane but I wasn't about to let it interfere with my plans to show Colin the strange land that is Akihabara. So I stocked up on cold medicine, aspirin, and eyedrops (I swear I saw lychee 'flavored' eyedrops) at the supermarket by our hotel. The cracked out bear felt my pain.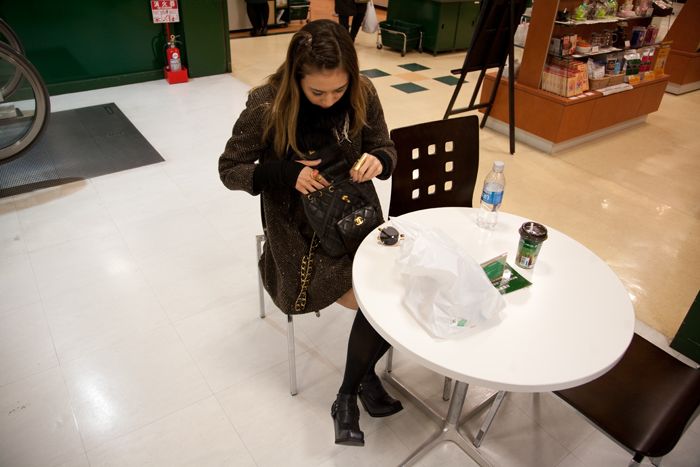 Taking my shiny new drugs with water and coffee.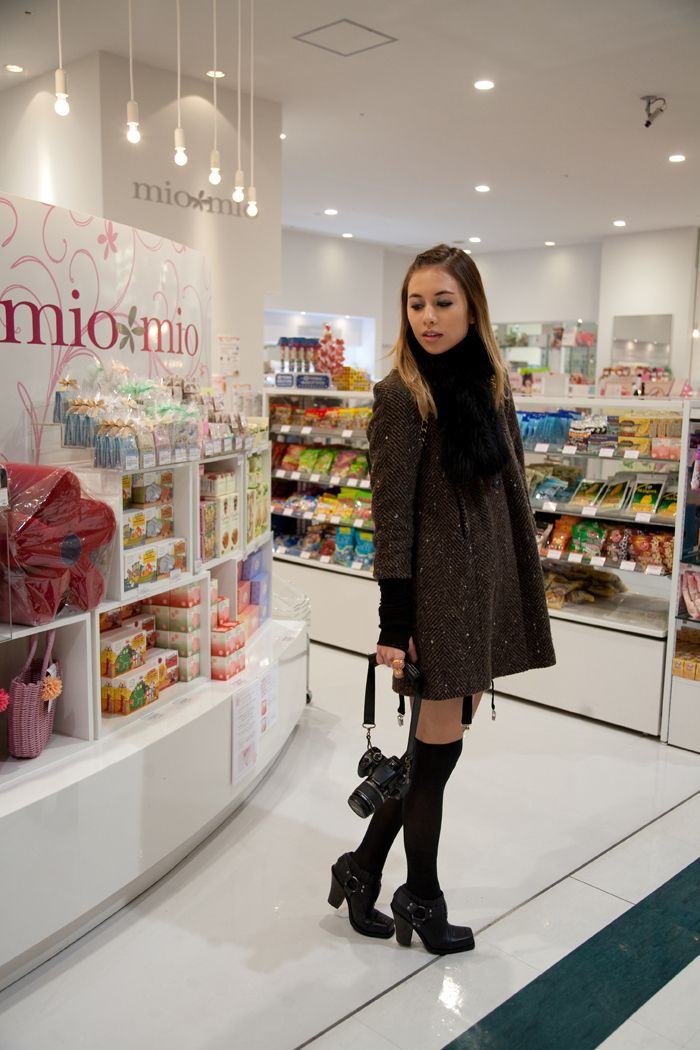 Cutting through buildings to avoid getting rained on..I guess you can only barely see here but I tricked out this camera with a Balenciaga strap and a BCBG studded attachment. The other camera has a vintage '70s strap from eBay..I'm not really into that cheesy black branded one that comes in the box..




Holding two drinks in one hand is one of my few talents.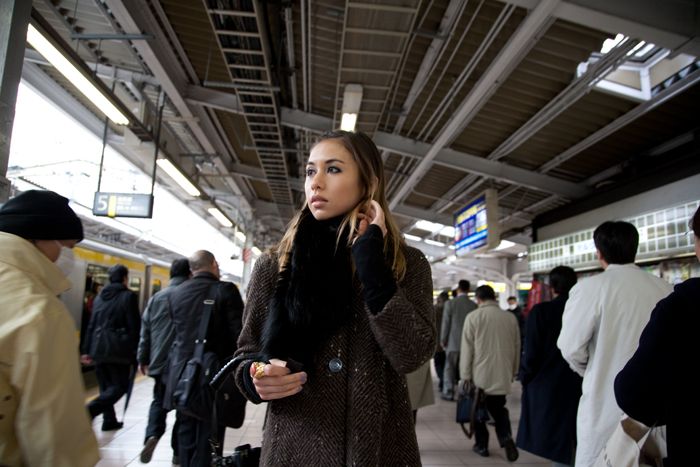 Going the wrong way is fun.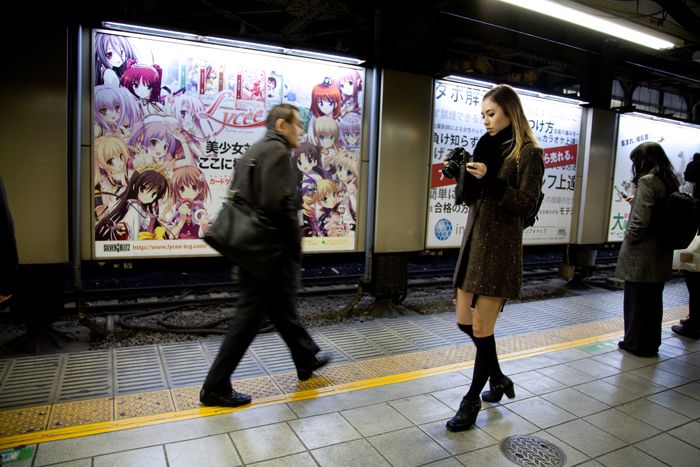 So is taking pictures of anime girls in the train station.




Yeah...




But then again I also like taking pictures of the ground.




Stepping onto the streets..wearing vintage coat (children's section = very short sleeves), Forever 21 armwarmers, YSL ring, vintage Chanel backpack, vintage scarves, Topshop Unique suspender skirt, Zara henley, Target socks, and Jeffrey Campbell boots. I really like this skirt but the suspenders/garters are hopeless at staying put. I gave up the 500th time they came undone. Shot by Colin of course.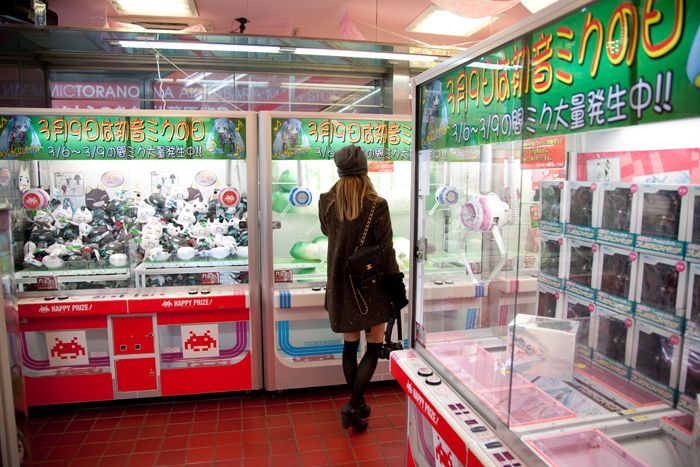 There's nothing I hate more than these machines with clumsy groping claws. Not once has one retrieved me a stuffed anything. But I had to look cause these ones were really big and complicated.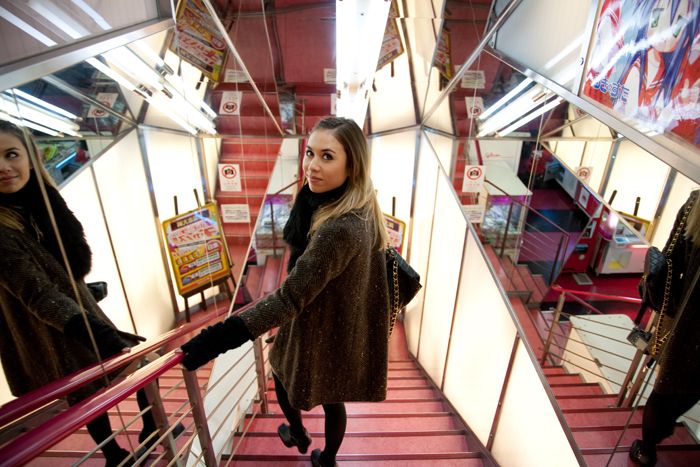 We won't talk about what was down those stairs.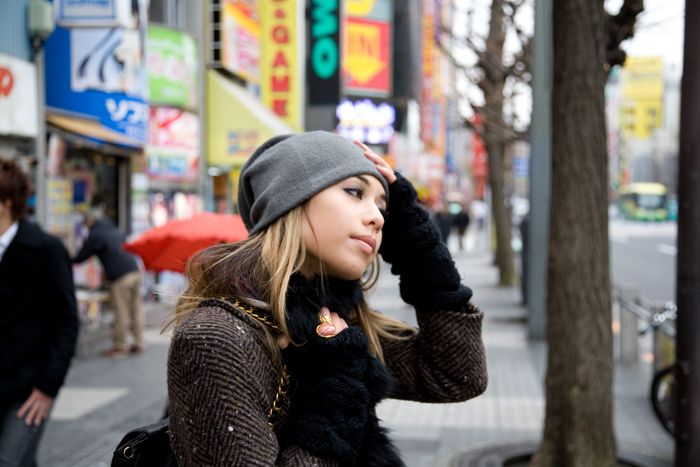 Freezing. Soon soba would help.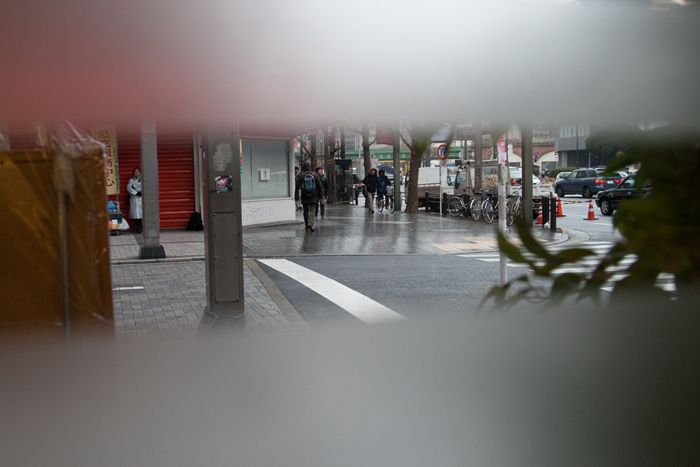 View from inside the soba place.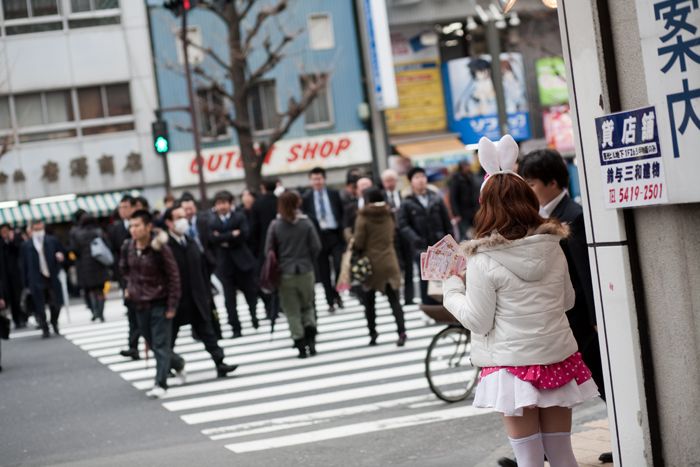 A girl advertising a "maid cafe" in a fetching outfit. These are establishments where nerds can experience varying amounts of attention from females, no strings attached..not such a bad arrangement, right? Yukiko filled me in on the finer details.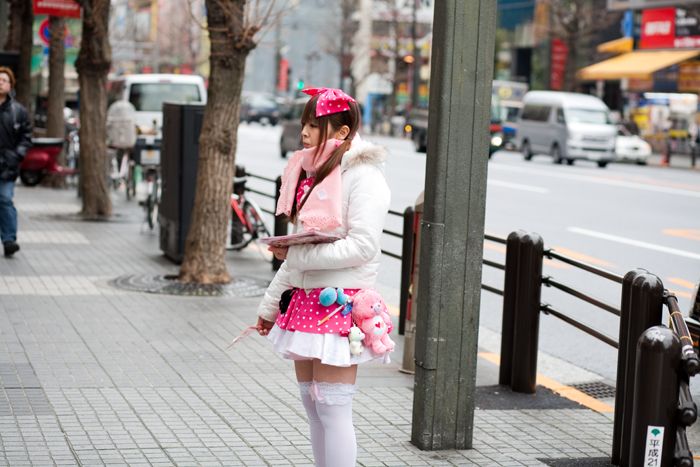 Her accomplice across the street. Points for Love A Lot being magically attached to her skirt. She and Swift Heart were my favorites.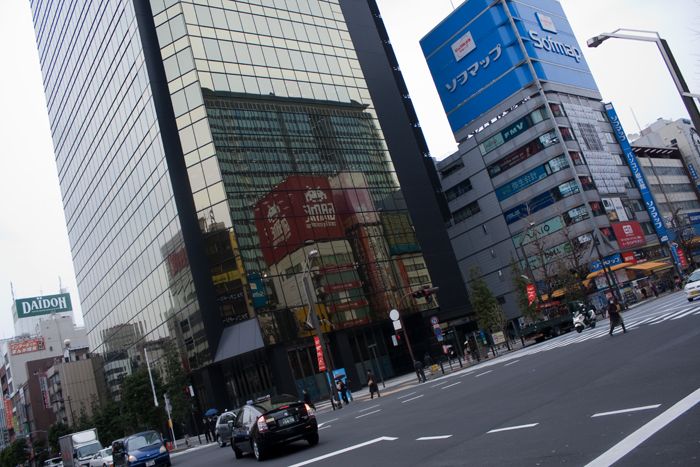 It's easy to feel small here.




Even when you're taller than all the cops. Undone again. And heading back to the hotel to pile on all my clothes for the next adventure.