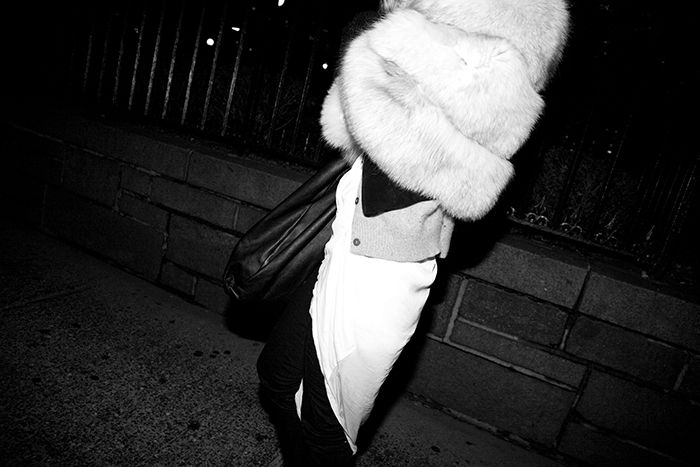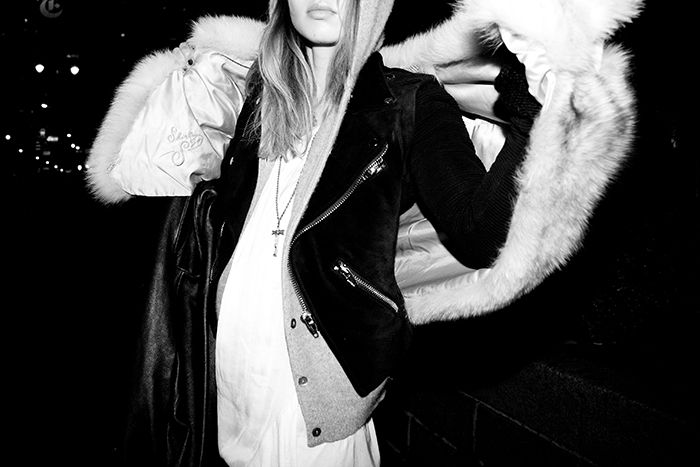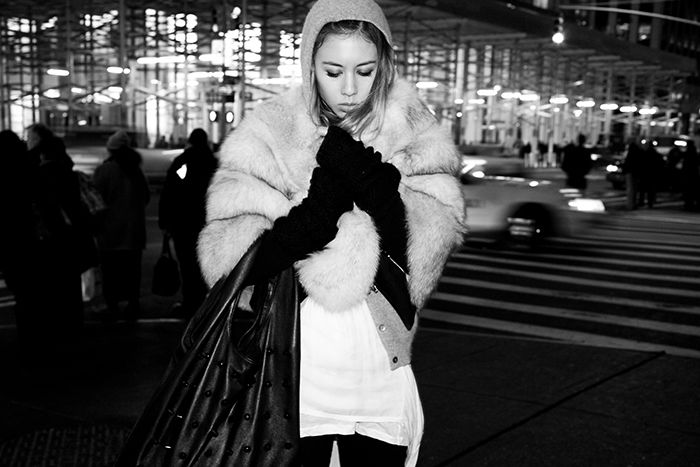 (vintage shrug and hooded cardigan, Alexander Wang jacket and bag, Forever 21 armwarmers, Claude Maus dress, J Brand jeans, BCBG Mendel boots)

I found this hoodie at a vintage store in Huntington Beach with Kristin a while ago, I love that it buttons instead of zipping and the fact that it's cashmere..good basics make for warm layering...or something.

We took these as we were leaving Bryant Park (for the last time ever! for a show anyway..goodbye green chairs) and ran down the street right afterwards to get a cab and thaw out in the backseat. So so cold.