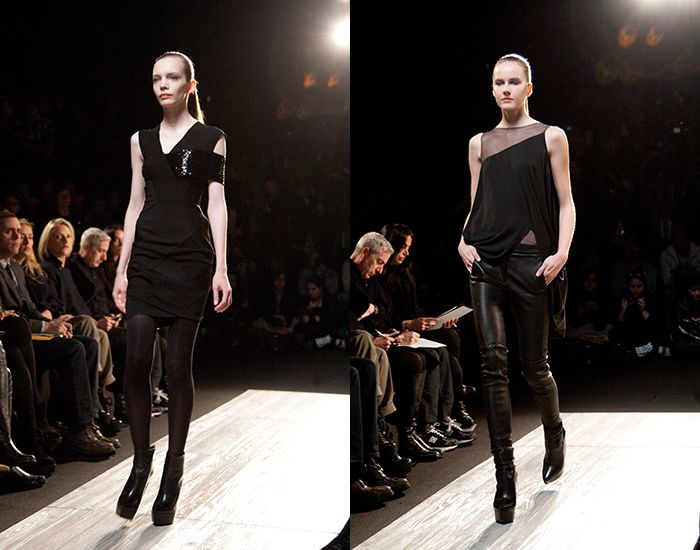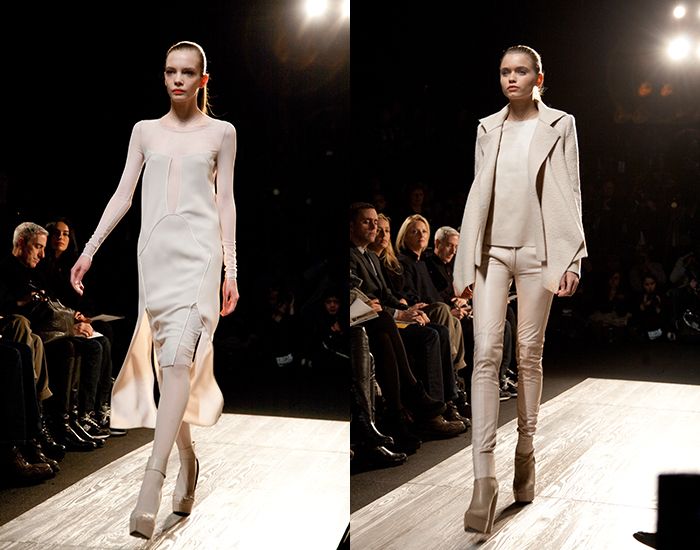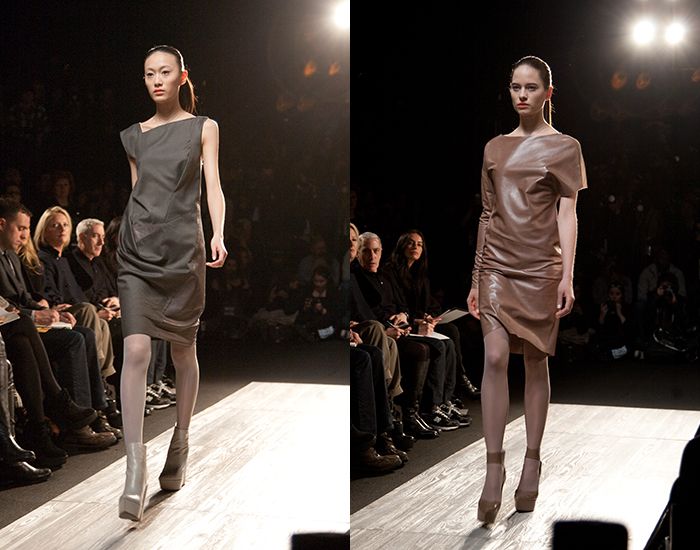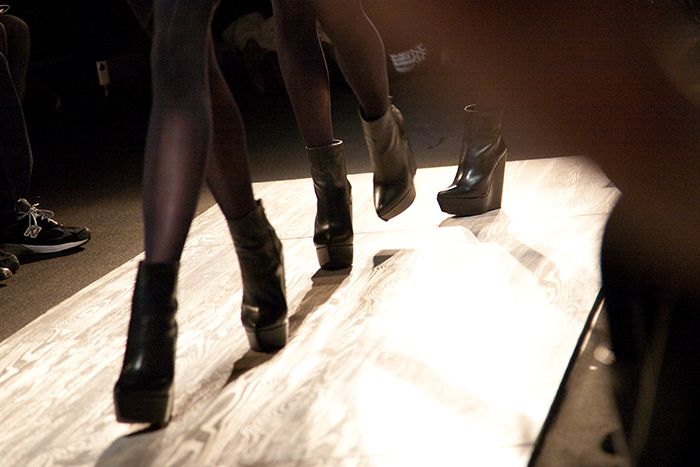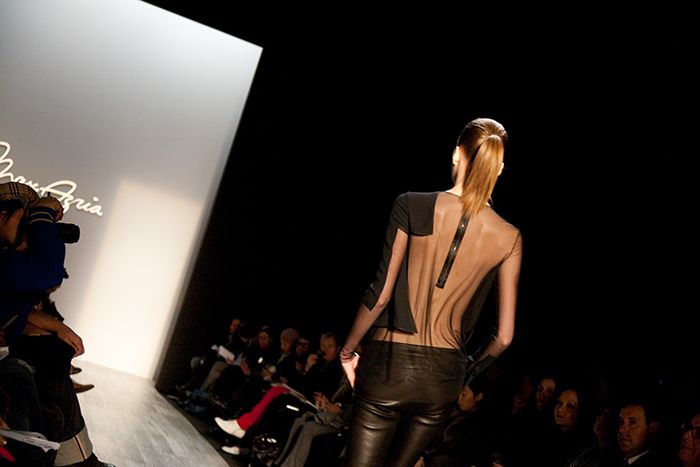 (ph. by Colin Sokol)

Minimalism with a twist - Max Azria was extremely wearable but full of beautiful details that make you look twice. Paneling was slashed at an angle across loose dresses, draped tops turned around to entirely sheer backs that hung alluringly slightly off the body, legs were tightly leathered, and day-to-night dresses featured strong asymmetry. As a whole this struck me as a collection that you could pick four or five pieces from and be relatively set for any number of days/occasions. Even though my pack-everything, option-focused self would probably never want to actually see any such plan through. The muddy neutrals and monochromy seemed heavily '90s but in a fresh way that has me wanting to play with the ideas in my closet..the pointy toed wedge boots can come too.




I wore a Topshop dress over a RVCA dress with this harness belt I picked up at some generic beachside store near my house + big old vintage faux fur to shield me from the snow and Jas MB clutch.