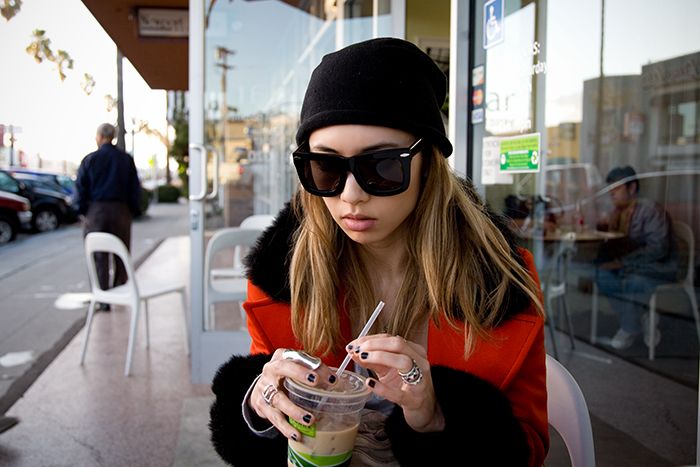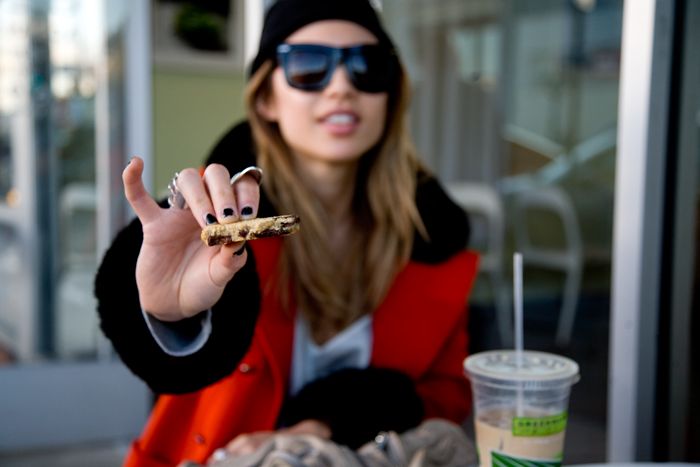 (vintage jacket and top, BDG cardigan and beanie, Grey Ant sunglasses)

At Azucar in Ocean Beach. So good it makes you wonder why Cuban patisseries aren't on every corner.

Sunglasses are pretty much required during all daylight hours in Socal..the more they approximate the size of your head the better. Enter my newest addition, Grey Ant's Status shades. Too lazy for mascara or blinded by the nonstop sun, I think these will take care of it.

I spent the day in Costa Mesa at RVCA working on my next collection for Spring '11 with Kristin, which I'm really excited about...especially since this time around it's been expanded to 10 pieces. The Triad Tank and Machinery Dress that were previewed here will officially be for Fall '10 and available in a couple months.