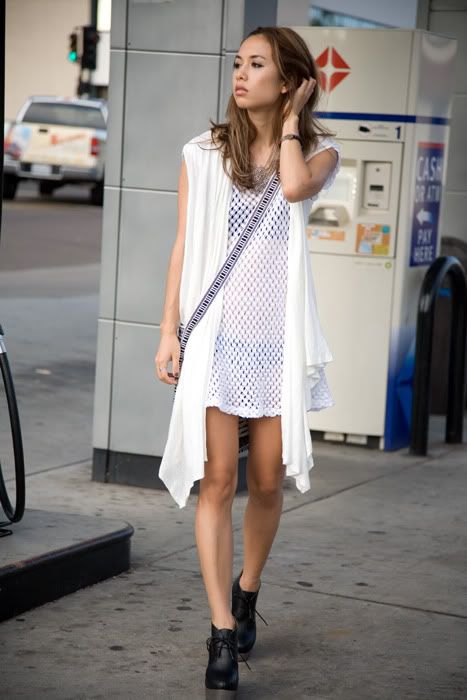 (vintage dress, Forever 21 cardigan and necklace, Elizabeth and James and secondhand bracelets, Acne wedges)

What's great about living 20 minutes from Mexico is finding pieces like this woven bag all over the place, along with really unique silver jewelry and the absolutely necessary for the beach serape blanket.

Heading to Newport Beach for the weekend and bringing the moon shoes/functionless ice skates with me. The tables are turning - the boyfriend has a photo shoot scheduled up there with Urban Decay. I'm really quite excited to watch him work it after all the direction he's dispensed to me over the past year or so. Love you Colin.