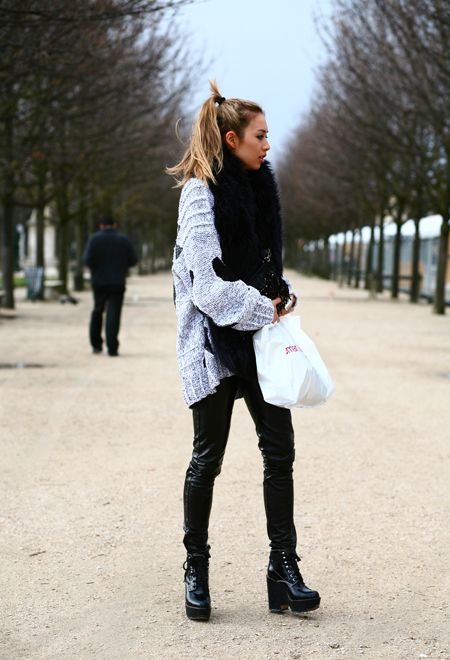 (Alexander Wang sweater, Forever 21 thermal, Topshop patent leather skinnies, Chloe boots, Oasis bag, Deep in Vogue scarf)
This scarf has served as everything from security blanket to pillow to instant heater on this trip...thank you to Vera for providing me with all of the above.
The cold here isn't as bad as I expected but the quickly changing weather conditions definitely weird me out...a minute after we took these actual umbrella-inverting horizontal rain forced us to take shelter behind a massive pillar before making a break for the nearest cafe. Disconcerting, but at least half of me was waterproof.