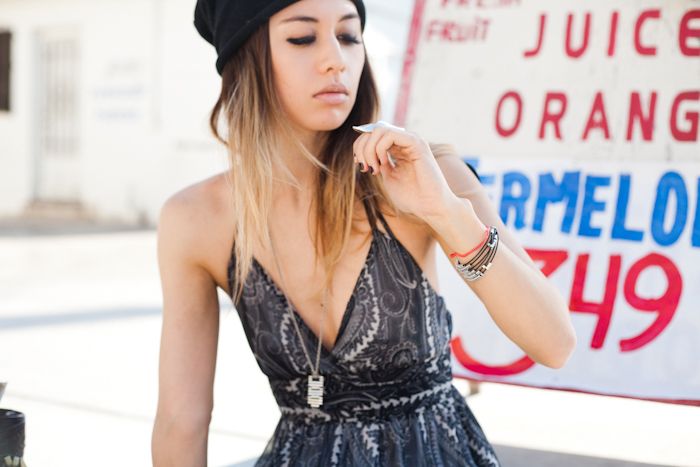 (Karen Walker shades, gifted Mercury Duo dress from Japan, Twelfth Street by Cynthia Vincent wedges, Alexander Wang Diego bag)

Summer is all about easy pieces like these..this is a pretty common 'type' for a maxi dress but I love the double straps that give way to braided leather at the neck and the fact that it's completely ruffle-less. Thank you Haruka and Yuka! Also wearing this dissected watch band that I picked up shopping along Takeshita-dori in Harajuku as a necklace.

Wore this for my first outing back at home in San Diego to go get ceviche and Mexican fruit salad..soo good. Tomorrow I pick up the keys for my new place in LA, can't wait...

Happy 4th of July to my US readers..hopefully it isn't as cold where you are as it is here tonight.