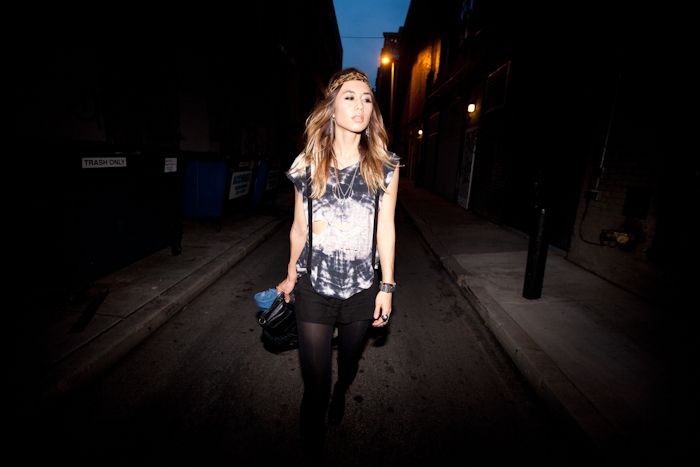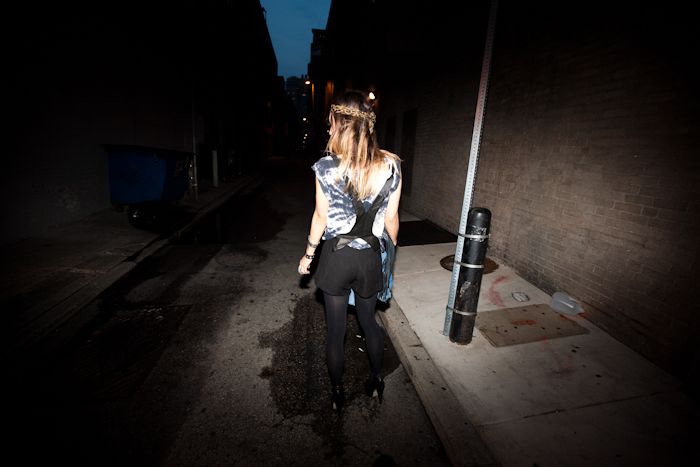 (vintage tshirt, Alessandra Marchi leather back suspender shorts, Genevieve Jones fringe clutch, Topshop boots, Elizabeth and james dagger earrings)

I got these shorts at a store along Meiji-dori in Tokyo called Royal Flash. The place drips a slightly evil gothic vibe and they stock a lot of rad labels, including KMRii bags, which seem very alive when examined up close. Kind of like they're all on the verge of eating each other.

Anyway, the shorts were my triumphant find, pretty basic aside from the massive leather x-back and super thin straps. I wore this out to dinner in Philadelphia with the lovely Free People crew after sewing up the gaping holes in the tshirt on the way out the door.