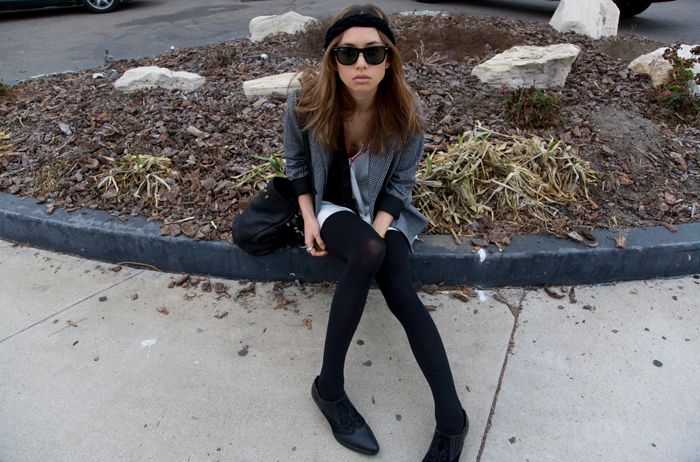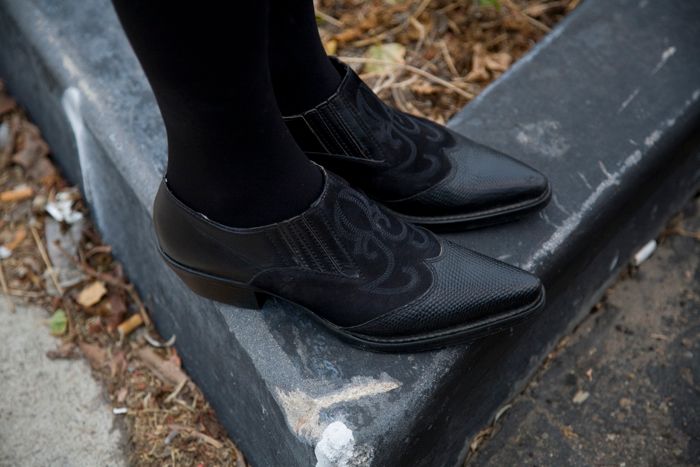 (Ray-bans, Forever 21 knit braided headband, vintage slipdress, vest, blazer, and shoes, UO tights, Alexander Wang Diego bag)

Kind of sad how long it's been since I've worn a blazer...this one has been stagnating in my closet for the past year or so and it might have continued to do so if I hadn't started fishing around for something to smarten up this wispy thing of a dress. The shoes are finally on the verge of being broken in and are pretty much my current obsession even if boys hate them. Socal boys also hate massive cardigans, hoof-like boots, and big feathery clutches so their credibility is shot.

Soo happy my bangs are growing out successfully, been dying to center part it for months now..have decided to just let the natural color take over for a while.

Tonight: green tea, dark chocolate, The Hills, my alternately bratty/snuggly cats, trying to catch up with emails, and maybe figuring out a warm vacation spot for December.