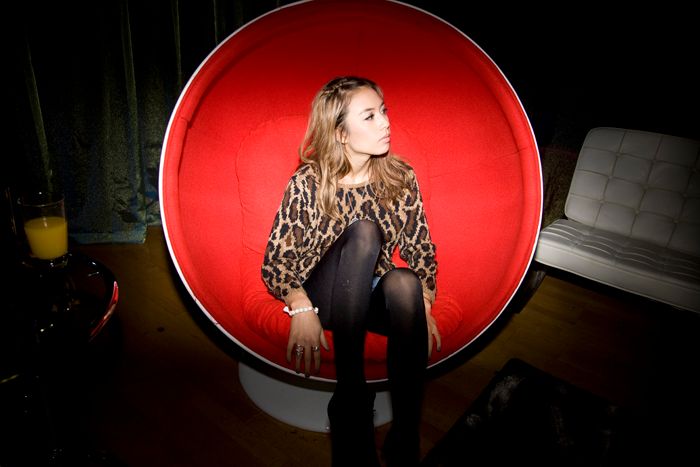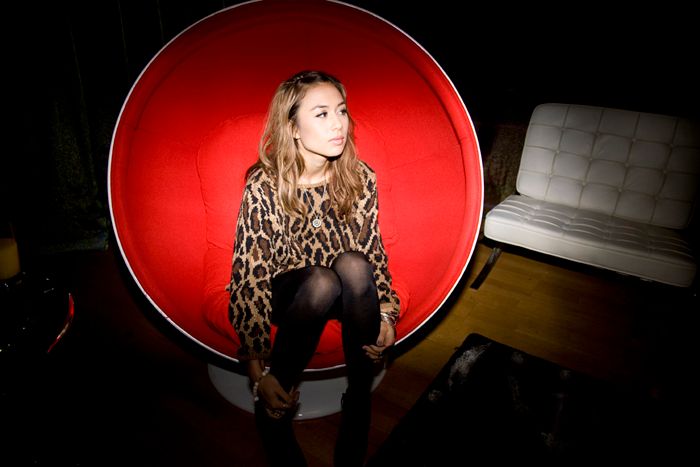 (secondhand oversized sweater, D*luxe dreamcatcher necklace, Deadly Ponies Precious bone bud bracelet, vintage shorts, Topshop boots)

I've always wanted a chair like this. Except mine would be strung from the ceiling. And lucite. I remember reading that Kelly Osbourne collected them or something, which made me very jealous.

Colin and I are working on a..hmm...extracurricular blog project and we need a bunch of questions from you guys to work into it. The answers won't be posted on here but they will be answered in a way that you will see them of course. Ask away!

PS I'll take the first ten tweeted to me.