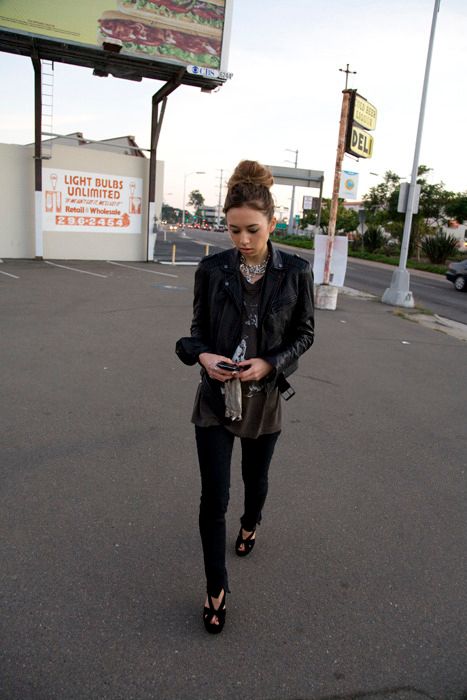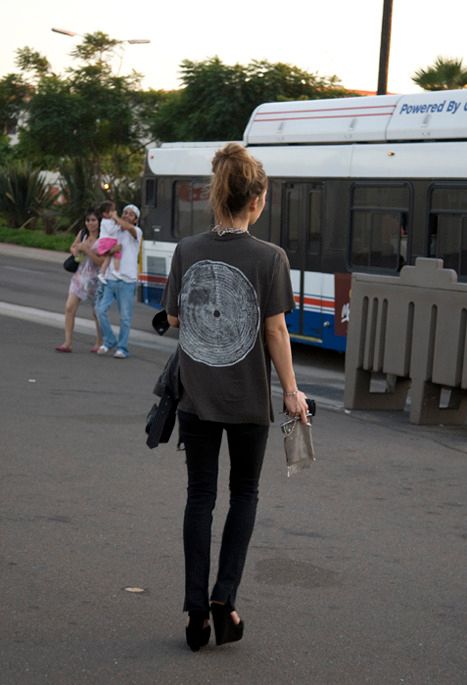 (Zara leather jacket, vintage Nirvana tshirt, tangled Forever 21 and vintage necklaces, vintage rings and metal mesh bag, BDG jeans, Dolce & Gabbana suede wedges)

For how many people always claim to be searching for the perfect leather jacket, they really are hard to find. Don't these designers know what we want? Actually, Acne does. Anyway, I had stopped even looking forever ago but this one was miraculously both not sold out in my size and perfect. I've been wearing it nonstop with these beautiful Dolce & Gabbana wedges that Colin bought for me. It's hardly normal for him to indulge me with Italian accessories so to say I was shocked is an understatement. Amongst other reasons, he declared he was sick of all my other shoes. How did I end up with this man? Amazing.

Coming off of a strangely warm weekend of favorite restaurants, bike rides, and thrifting. Highlights included waking up extra slowly, walking everywhere instead of driving, messily eating pomegranates and sandwiches cross-legged, buying out all the black XS triangle bras at Express, and giving Bijou and Kumo the cat equivalent of lollipops. Seriously you stick this crazy thing on the floor and they practically die of joy. Something you would only know if you browse Petco as carefully as we do. It's a pretty good store.

Hope everyone else had a great weekend. Any good Halloween ideas? I have a couple, can't really decide..