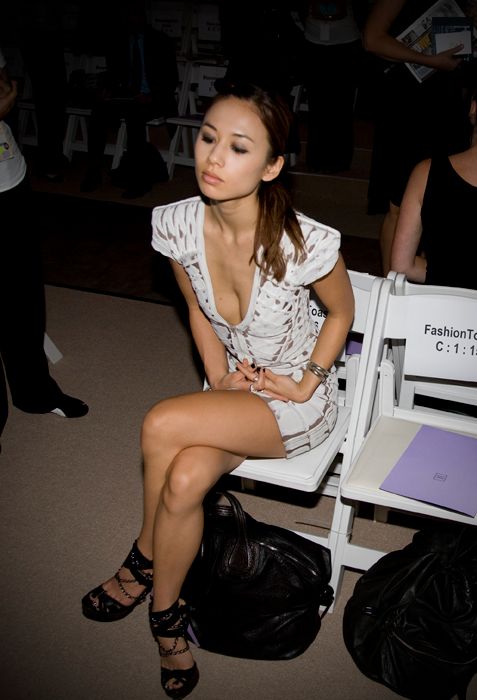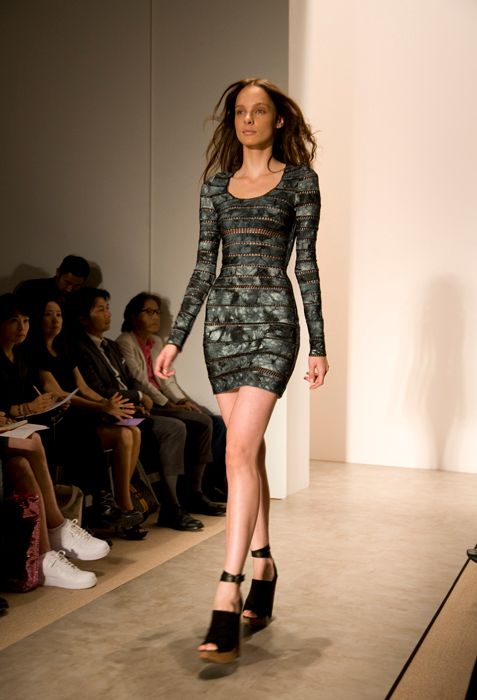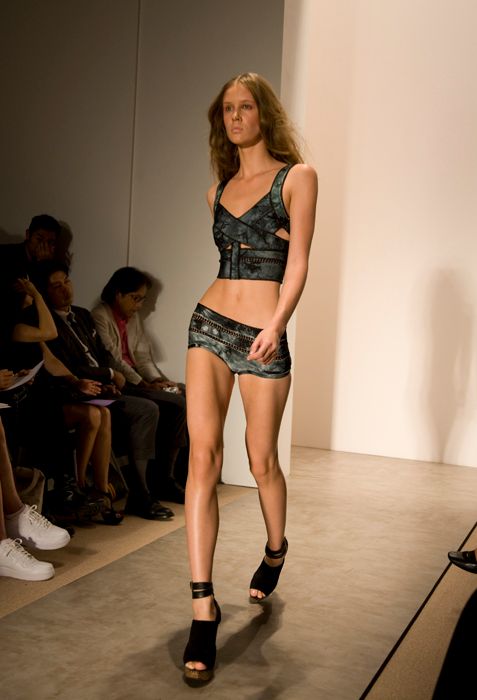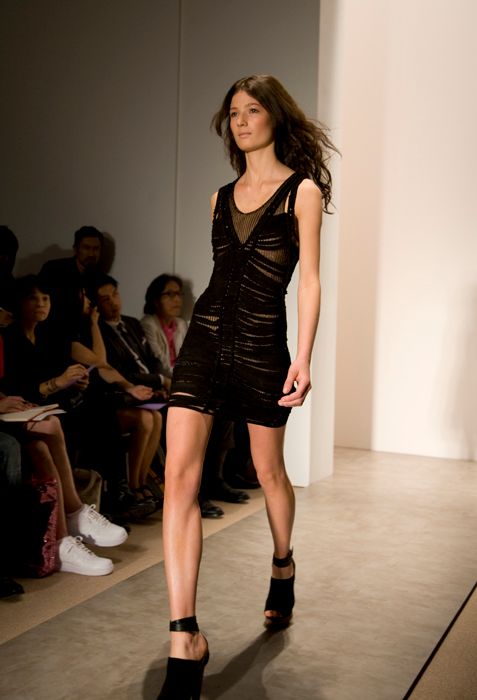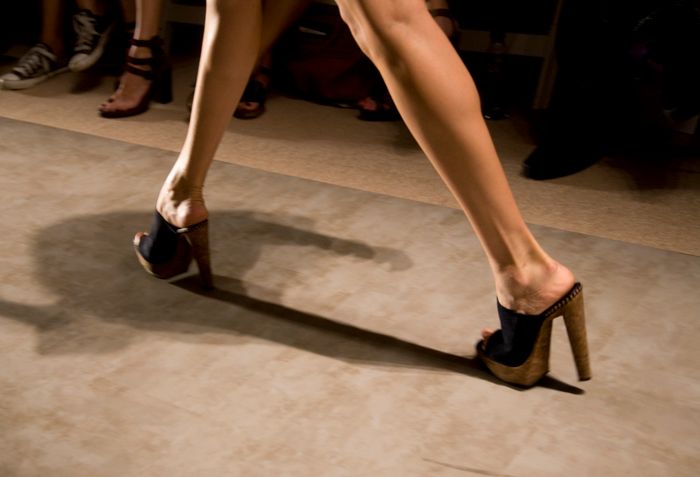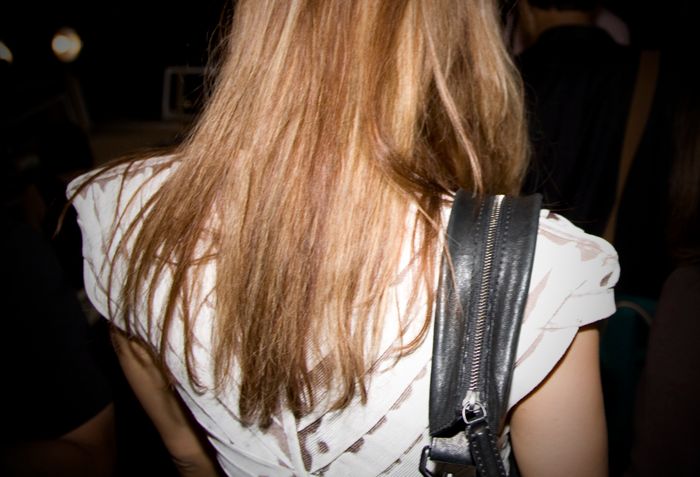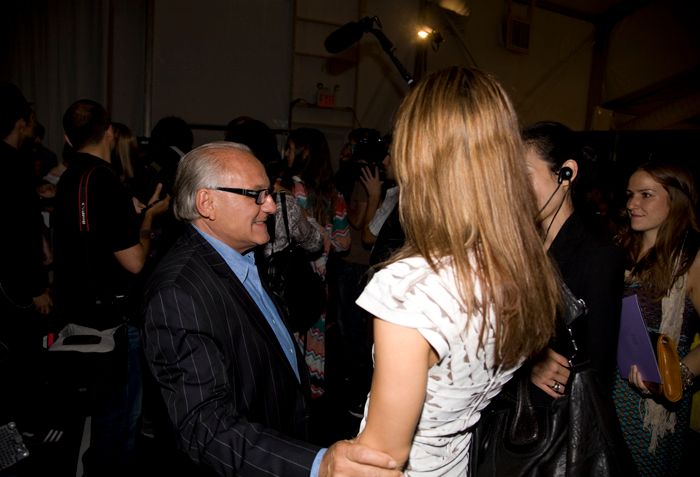 (Hervé Léger dress and sandals)

It was such an honor to attend Hervé Léger, never mind actually get to wear one of their signature bandage dresses to the show. The hand painted skeleton-like print and strong shoulders made this one of the pieces I had fallen in love with from the fall collection, so when it came down to this one and a cutout side dress at the fitting I went for it.

The show was just ridiculously good..I'm always astounded at how they can stay so strong with the body conscious silhouette yet find new ways to make it spellbindingly fresh. This time it was sandy nudes and whites, intricately woven mesh, clean braiding and knotting, almost galactic marbled prints, and even some denim. And the clogs! I'm obsessed with the clogs. The age old problem of the way the foot so easily falls out of them was adeptly solved with a double ankle strap. Yesss.

Max and Lubov were both so sweet in about a million ways that they didn't have to be, so a huge thank you to them..so surreal to hear that they've been following my blog.