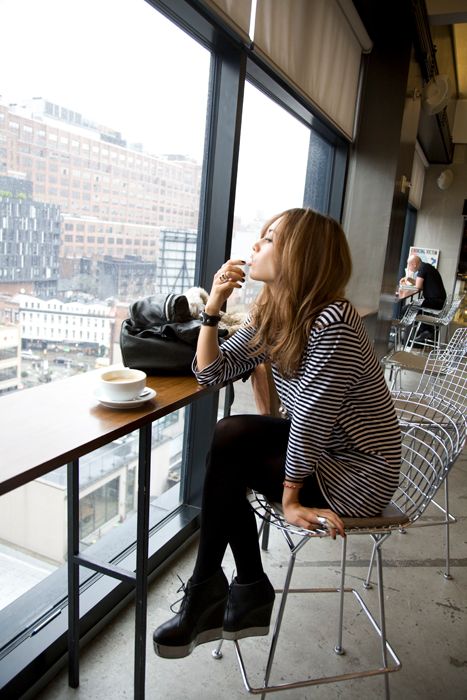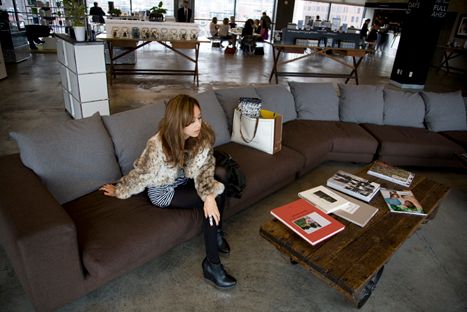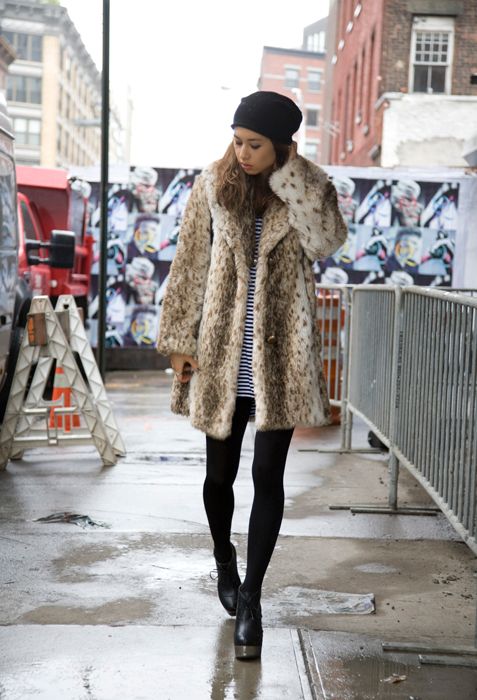 (Me & Ro chained ring, thrifted New Look striped tunic, Balenciaga leather cuff, Forever 21 black shorts, UO beanie, vintage coat, Acne wedges)

One of the best parts about New York - extreme weather changes in a concentrated period of time. I got to use almost everything I packed, though this could also be attributed to changing three times a day. Who am I kidding, I change at least that often when I'm at home too. The difference actually being that it's harder to get sick of your clothes when different ones are always spontaneously becoming appropriate.

Bumble and Bumble was kind enough to invite me to their salon in the Meatpacking District to get my hair styled. Normally I'd be more wary but I'm into the beachy look they're known for...I really love the smoother style they created and tried to pay attention to how it was done but somewhere around the tenth finger curl/flip/brush-through I got confused. Either way I left feeling liking a better version of myself so thank you to the Bumble and Bumble team.

I still have a bunch of NY pictures to post but Colin and I are leaving for New Zealand fashion week in a couple hours, can't wait for the adventures that await, though I'm kind of nervous too. It'll be my first time in the southern hemisphere, the furthest I've been is Hong Kong..