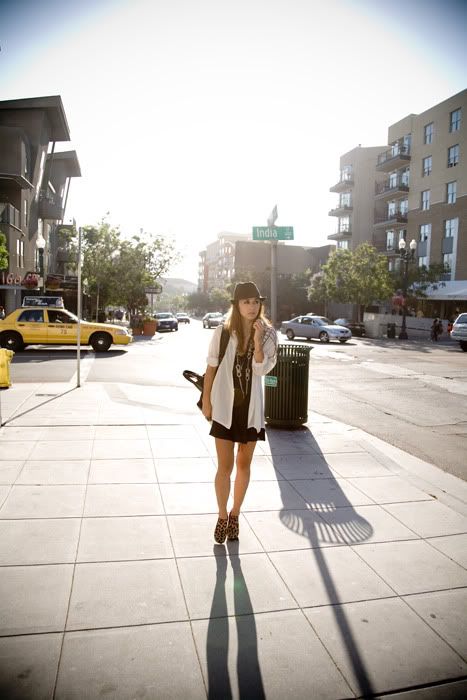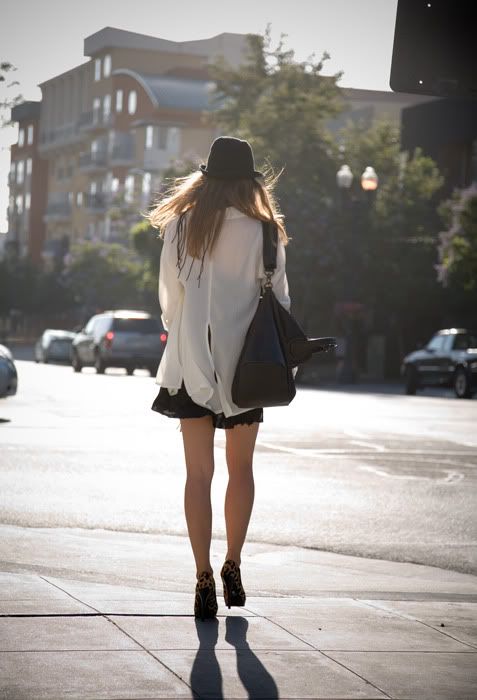 (vintage button down tunic, slipdress, and studded fringe scarf, Freedom for Topshop necklace, Aldo boots, Givenchy bag)

Somehow the fact that this tunic/shirt/whatever has deep slits at both the sides and back makes it that much better of a layering piece. I've been buying button down shirts and black denim shorts like crazy lately. It was a beautiful day in Little Italy, though the multitude of dog walkers made me feel deficient of a canine either extremely large and furry or ridiculously small and hairless to parade about. In a Kumo-less situation I'd probably go the German Shepherd route and name him something really good like "Charles" or "Dagger". Just to clear that up.

Tonight it was yoga class, cleaning the living room, and half-watching Jerry Maguire while catching up on my magazine subscriptions. Being boring is amazing.