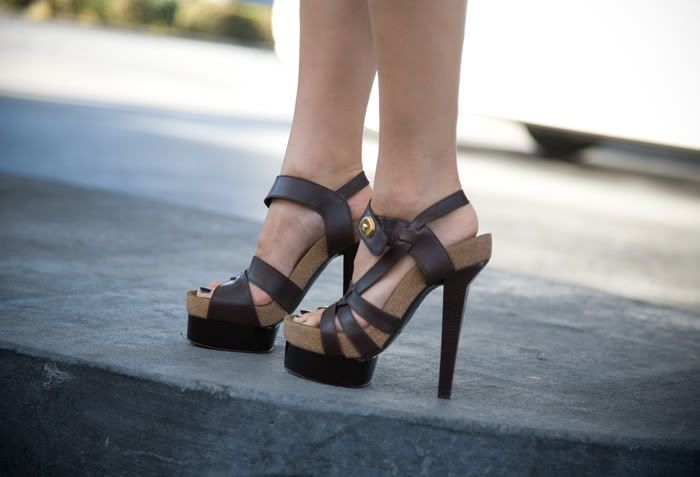 (Ray-ban aviators, vintage metal/mesh dress over vintage slipdress, Balenciaga platform sandals)

Through sheer luck I stumbled across these legendary SS07 Balenciagas on eBay last week. I don't know if it's just me but shoes are just looking more and more the same thing with a couple extra straps allocated here or there, but even a couple years after their release these still have that extra something special to me. The Birkenstock-style sole and massive platform just kill me. After a 15 minute battle with the buckle (really um unique and secure design job there) and an hour or so of baby deer-like steps they've proven really walkable.

Aside from that, it's a million degrees and I need to go find a pool or slither down to the beach now.