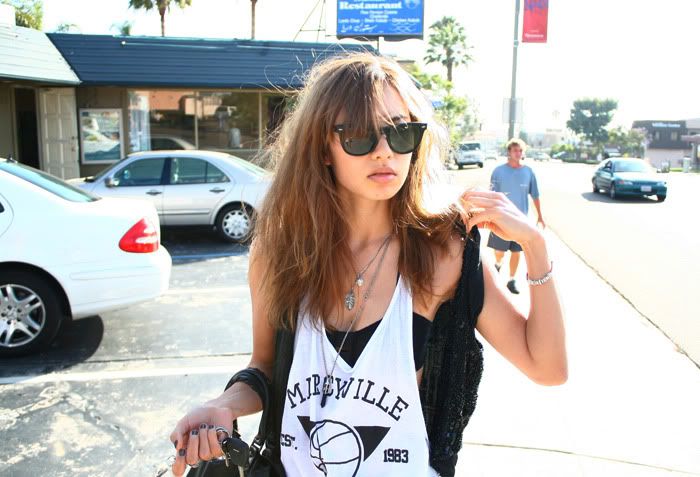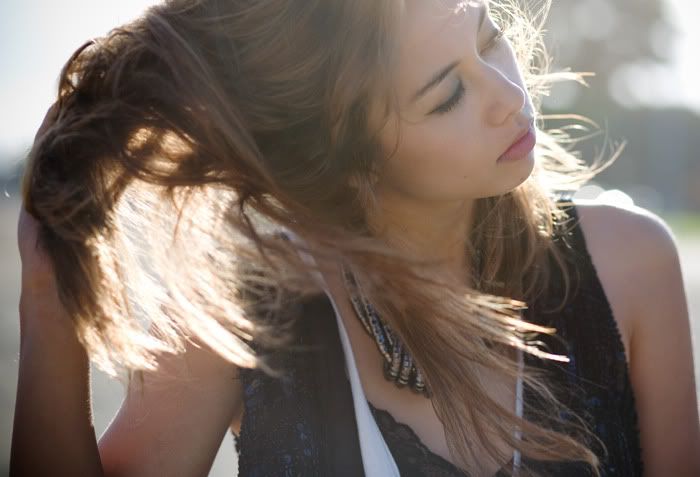 (vintage sequined vest, H&M tank, Alexander Wang bra, Astley Clarke leaf necklace, eBay agate bullet pendant, Mimbres disc necklace, Ray-ban wayfarers, Freedom at Topshop necklace, Erin x RVCA tank, secondhand scarf, Topshop boots, American Apparel black jeans)

Variations on the same for the past couple days. This weighty sequined vest has been blending into the black in my closet for months and I'm thinking I'm crazy for not having worn it at least weekly.

We had a BBQ at our place for the 4th with our best friends that managed to go fairly undocumented, though with the number of lost phones it's probably a good thing that cameras weren't a larger part of the equation. It was apparently so fun that I didn't find the need to leave the house the entire day or night..not to ride to the beach, not to observe fireworks, not to count the number of people from Arizona in the streets, nothing..I did learn that a lot can go down in a fairly small area. The only person wielding a camera was my buddy AK so I'm putting it on him to send me likely incriminating photos of me in aviators and a rasta crochet bikini examining my incinerated portobello mushroom (absentminded grill attendant) and mourning my sunscreen-defying extreme denim shorts tan. Zack and AK kindly pointed out that it looked 'cool', like 'permanent thigh highs'..right. Jeans it is.